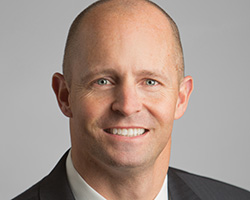 Senior Vice President, Strategic Partnerships
As Senior Vice President, Strategic Partnerships for C&W Services, Jonathan oversees the strategic partnerships program, which focuses on creating and sustaining long-term client relationships. Jonathan also is responsible for developing and leading the company's client retention strategy throughout North America.
Jonathan has 27 years of facilities management industry senior-level experience in both operations and business development. Prior to his current role, he oversaw one of the largest regions for C&W Services in excess of $250 million and brought in more than $80 million in new business revenue while in business development. Previous roles included Senior Director of Operations, Operations Manager, Account Manager and Training and Development Specialist in Human Resources.
He earned his dual bachelor's degree in psychology and business administration from North Adams State College in Massachusetts. He is a member of CoreNet, IFMA and BOMA, and serves on the Board of Directors for BOMA Boston.