WE'RE BRINGING FRESH IDEAS TO MAKING THE RESTROOMS AT MIAMI INTERNATIONAL AIRPORT SPARKLE
At Miami International Airport, we're dedicated to making sure that all of the restrooms are clean, well-stocked, and pleasant to use. In pursuit of this goal, we've invested in new innovative technologies and state-of-the-art cleaning products that ensure hygienic surfaces.
The new technology that we have implemented has ensured that all of the restrooms at Miami International Airport are well stocked and that visitors are able to provide our teams with feedback. Some of these new technological innovations include:
Internet-enabled sensors that automatically alert staff members when dispensers are running low, and when trash receptacles are full.

Easy to use touchscreens that let visitors give instant feedback and alert our teams about an issue.

High-capacity tissue and towels dispensers that help make sure the restrooms never run out of supplies.
Our industry-leading cleaning practices help Miami International Airport maintain its world-class image. As part of these efforts, we:
Use hospital-grade disinfectants whose active ingredients break down to environmentally friendly oxygen and water.

Improve air quality with new odor control solutions.

Equip our teams with new mops that are highly effective and absorbent.

Use biodegradable urine screens that control odor and prevent the spread of bacteria.

Use sealed-bag soap dispensers that prevent bacteria growth.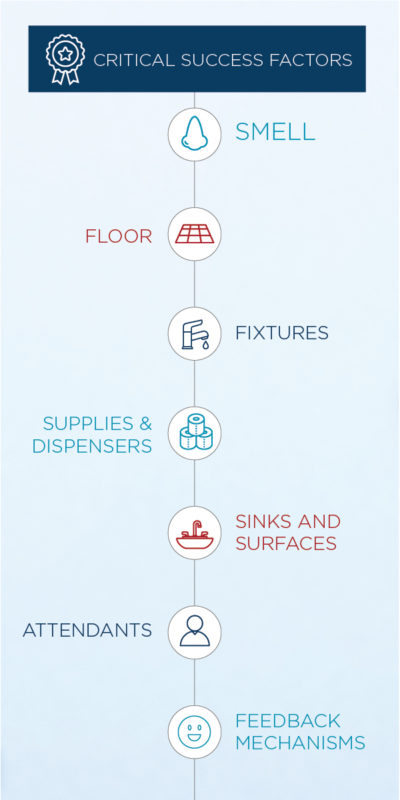 C&W Services is the only business within commercial real estate to offer self-delivery facility service capabilities, helping clients increase facility efficiency and create a positive occupant experience.