Learn HVAC while you earn.
Through our apprenticeship program, Jaime is learning new, industry-leading HVAC skills.
These new skills will help Jaime advance in his facilities career.
C&W Services offers a two-year apprenticeship program that provides participants with rigorous on-the-job training and tuition assistance.
Jamie, a front-line worker at a large tech campus in Silicon Valley, has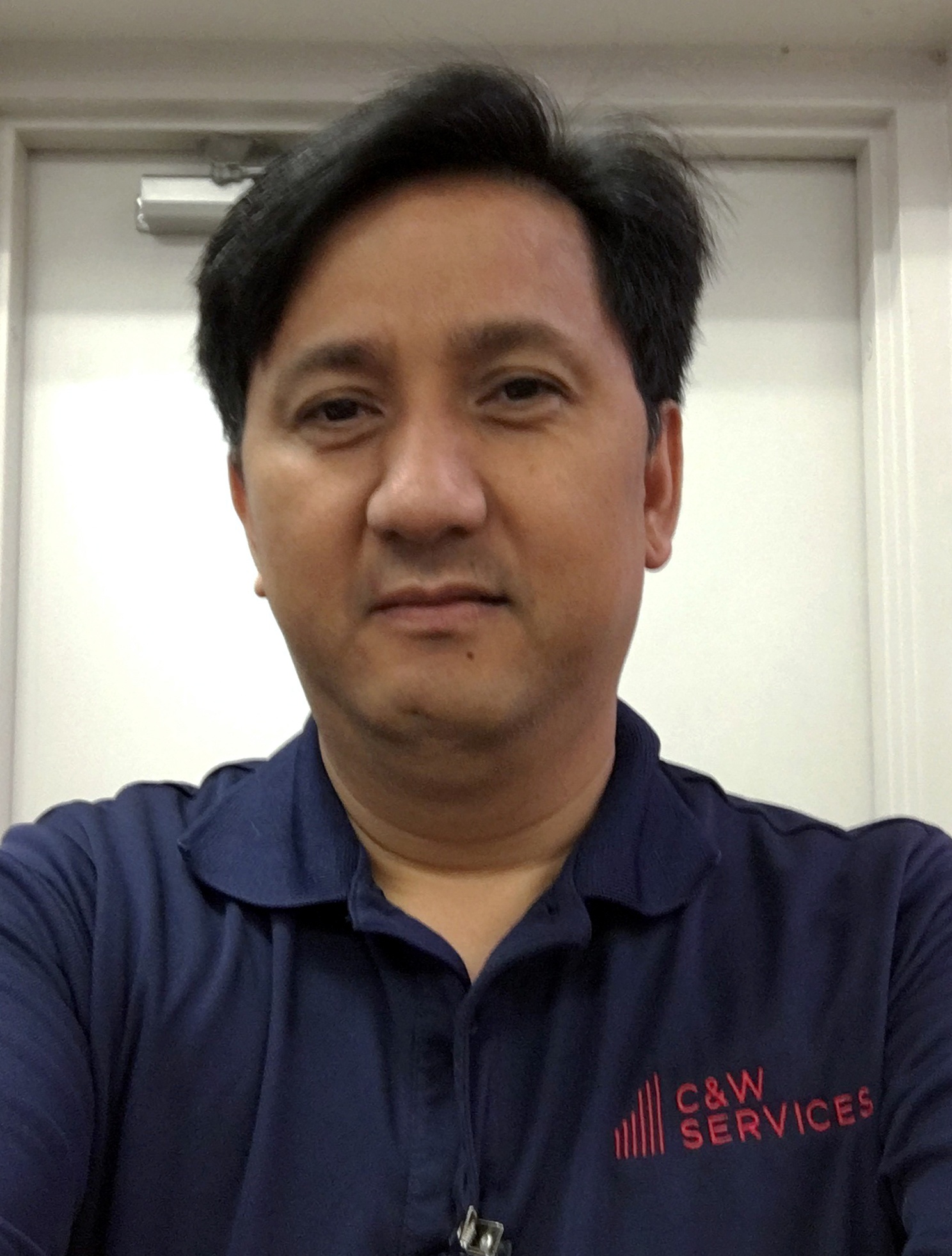 always been serious about self-improvement.
"I graduated from trade school in the Philippines about 30 years ago," he says. "And I've been working in electrical ever since. I've always tried to learn new skills—MCC cabinets, lighting fixtures, refresh panel breakers."
So when Jaime's manager told him about the apprenticeship program, he jumped at the opportunity.
"I started as an apprentice almost a year ago," he says. "It's been a lot of hard work—I have classes on top of my regular responsibilities at work—but it's been worth it. I'm learning so much about HVAC."
Having over three decades of facilities experience, Jaime has found that he's usually the oldest person in a lot of his classes. But this fact doesn't bother him. Instead, he sees it as an opportunity to develop his leadership skills. "Most of the people in my classes are close to my kids' ages," he says. "But it's been nice. They see I'm handling things easily, and they ask me for advice. They ask me questions. They see me as a mentor. That's a great feeling."
Looking back on his first year as an apprentice, Jaime says he feels thankful for being accepted into the program. "In my thirty-year career I've never seen a company support their employees like this," he says. "I want to stay here for a very long time."
Investing in our apprentices.
In 2017, we expanded our apprenticeship program as a way to combat the trade-skills gap. Participants in our program receive two years of rigorous on-the-job training and tuition assistance—truly earning while they're learning.
We're currently hiring for our next class of apprentices for a January 2019 start date. Visit our careers page to apply.
Who takes care of your facility?
Jaime is one of many stories we have from the field that demonstrate how our team's culture is the backbone of our service delivery success. We pride ourselves on delivering a broad portfolio of services, developing and empowering our people, and defining a new status quo.
Get inspired and read more stories about employees like Jaime.
Let's connect about how our highly engaged team can help you.