Bud's service in the Marines helped prepare him for a successful career in facilities.
Bud, a Safety and Operations Manager in New York, grew up in a family that always valued service. "I wanted to do my duty from a young age," he says. "My grandfather was a Marine. His two sons were Marines and were at Iwo Jima during World War II. My father was a Navy corpsman during the Korean War. I wanted to follow their example."
Bud enlisted in the Marine Corps in 1982 and soon found himself in Buffalo, New York, as part of a unit that specialized in Arctic combat. "This was the height of the Cold War," he says. "We were preparing for the possibility that we'd have to reinforce NATO's Northern Flank. On one of the first days of training, they asked if anyone could read or write English, and I raised my hand. That was how I became the unit's radio operator."
Preparing for all scenarios.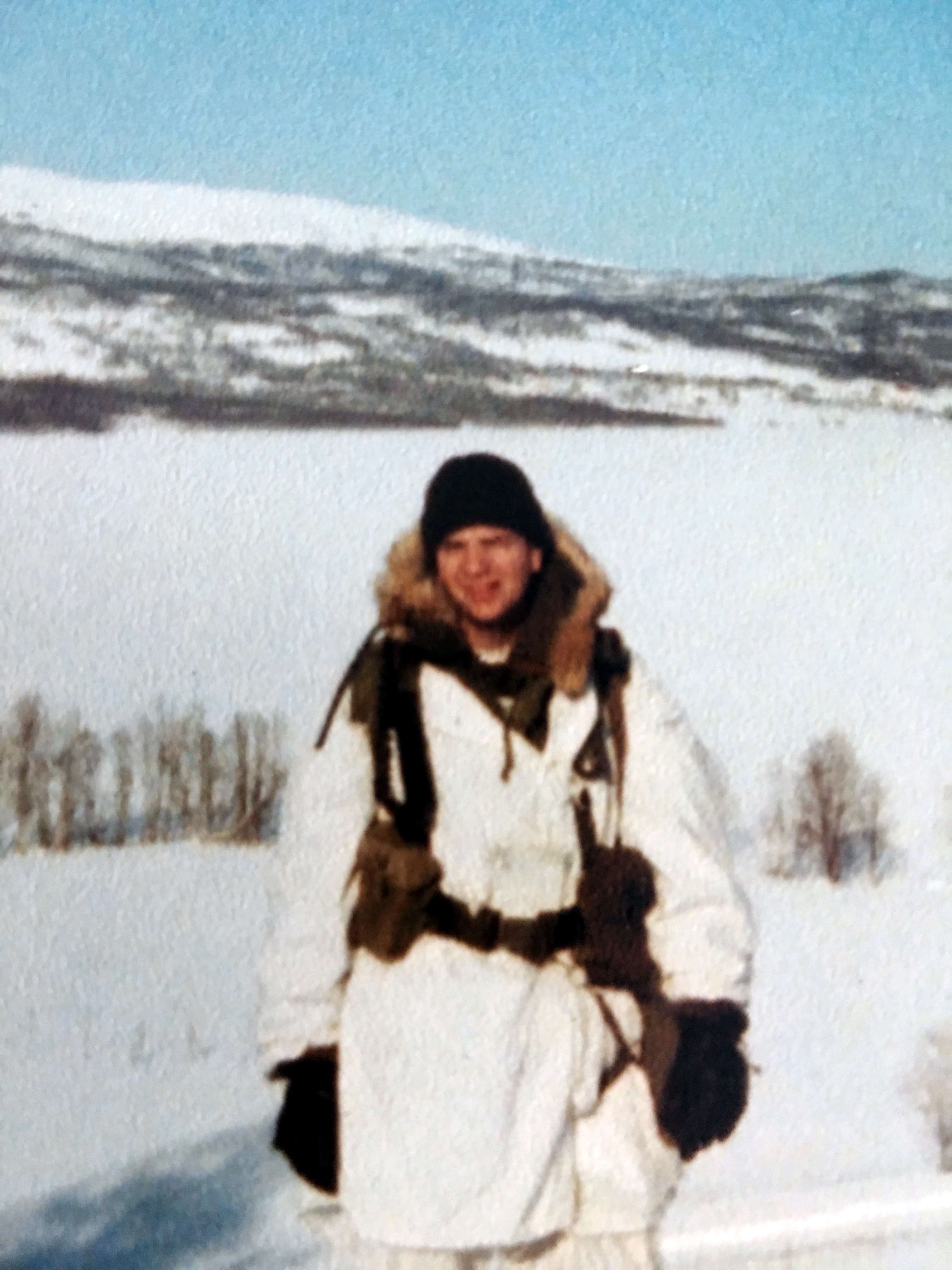 Bud's unit had to be ready to operate in freezing cold temperatures, and so they'd regularly do exercises during the Buffalo winter. For one exercise, though, they traveled to Northern Norway, where temperatures can routinely get to -30 Fahrenheit. "We traveled across the Arctic Circle by ship and landed in Troms , Norway," he says. "Once there, we camped outside for three weeks and trained with the Norwegian Army; the British Royal Marines; and the Italian Alpini, their specialized mountain warfare corps."
When reflecting on his service, Bud notes how it prepared him to succeed in the facilities services industry. "The Marines taught me hard work, dedication, and to treat every member of your team with respect," he says. "Those are lessons I carry with me every day. I'm in a leadership position, but I make a point of treating everyone the same—whether you're a senior manager or a cleaner on your first day. My first job was doing janitorial in a hospital, so I really value the hard work done by our front-line teams. They're the real heroes of our company."
Teaching industry-leading facilities safety practices.
As a Safety and Operations Manager, Bud is responsible for safety inspections and for training our teams in the latest safety practices. He trains, on average, about 400 people a month—both in person and through webinars. "There's a lot of overlap between the trainings I'm doing now and the work I did as a radio operator in the Marines," he says. "I have to make sure the information is conveyed in a clear, relatable way, and that people are understanding it."
Outside of work, Bud is a musician in a band, and he's an active participant in the Buffalo music scene. "Music is an outlet for me," he says. "If you're having a bad day you can go home and write a song and get the feelings out there."
Who takes care of your facility?
Bud is one of many stories we have from the field that demonstrate how our team's culture is the backbone of our service delivery success. We pride ourselves on delivering a broad portfolio of services, developing and empowering our people, and defining a new status quo.
Get inspired and read more stories about employees just like Bud.
Let's connect about how our highly engaged team can help you.