Across North America, C&W Services teams are involved with IFMA, the world's largest and most widely recognized association for facilities management (FM) professionals. IFMA's aim is to "advance the professional discipline of facility management worldwide," and one of the ways they pursue this goal is through their Global Workforce Initiative (GWI). C&W Services has taken a leadership role as the first charter sponsor of the IFMA GWI.
The GWI seeks to make facilities a career of choice for students. It accomplishes this through education programs, scholarships, and research that helps the facilities field become more strategic and forward-thinking in its decision-making and structuring. The GWI is run by the IFMA Foundation. Different from the broader IFMA, the focus of the foundation is on the future of the facilities industry's workforce and providing them with educational opportunities. Our team works with the IFMA Foundation on a strategic level to find new ways to increase communication efforts.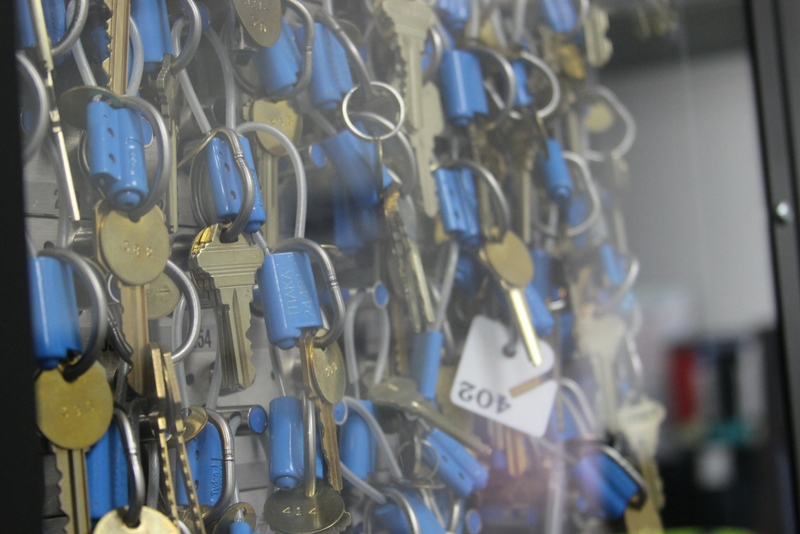 Some of these efforts have included networking with students during booth hours at IFMA's World Workplace conference and expo and providing items for a silent auction that benefited the IFMA Foundation. From hotel vacations to signed memorabilia, the auction ran the gamut on what people could bid on and win. It was a way for the FM community to come together and—with more than 400 attendees—real progress was made on making FM a career of choice for students. During the last few days of the IFMA conference, the foundation also ran a ceremony to present the annual FM student scholarships. This event showcases colleges and universities with FM programs, and it also illustrates real advancement of the field.
Our company and our team members are committed to advancing the beliefs and mission of The IFMA Foundation's GWI. One of the core values of that mission is research. C&W Services conducted a survey before and after IFMA of both professionals and students to understand more about our field and the members of our communities who call FM a career of choice. Read more and download our infographic to see the results.
Interested in more stories about what our team is doing?
Visit our blog today to see service success stories, recent news, and to learn more about how C&W Services is leading the way in the facilities field.