We're excited to announce that our team at Gillette Stadium was recently featured in Cushman & Wakefield's The Edge Magazine. We've shared the article below. You can discover the latest influential trends and ideas impacting the commercial real estate industry and beyond by downloading the latest issue of The Edge.
Treating every day like game day.
Gillette Stadium is home to the New England Patriots, one of the U.S.'s most successful National Football League (NFL) teams with six Super Bowl titles. Since opening in 2002, every Patriots home game has sold out and fans have enjoyed more regular season and postseason victories than any other team in the NFL. In 16 seasons, the 1.9 MSF stadium has hosted more than 10 million football fans attending Patriots games.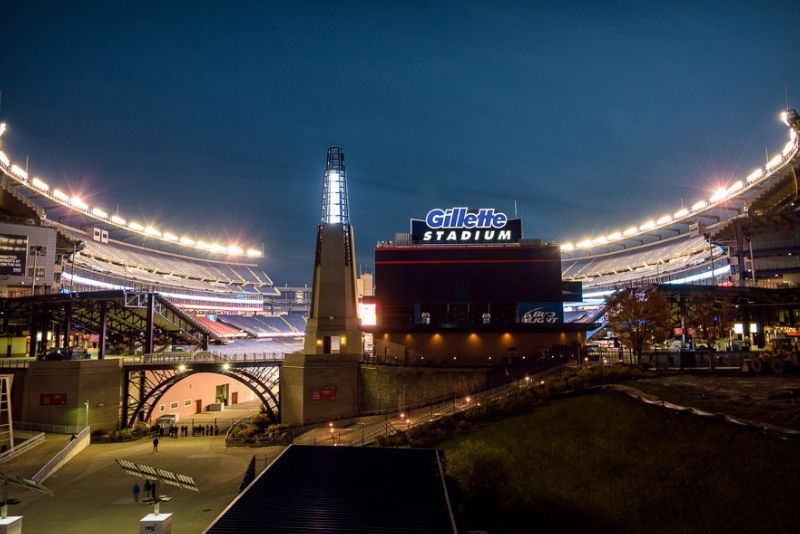 Gillette Stadium isn't just defined by on-field success, it's also a major facilities management achievement – hosting more than 1,000 events a year – from NFL and Major League Soccer (MLS) games to monster truck rallies and concerts. C&W Services has been managing janitorial services at the site since 2002 and maintenance since 2011.
"Our team at Gillette Stadium is always planning for the next event," said Kerri Roche, Director of Operations, C&W Services. "They're always looking ahead. Even on the rare week when things are quiet, they're jumping on preventative maintenance."
The team at the site relishes this fast-pace. "It keeps things interesting," said James Carlson, Facility Operations Manager. "Every day is different. One day I might be fixing a sprinkler and the next I'm passing MVP Tom Brady in one of the tunnels. There's a real variety here, no two days are the same."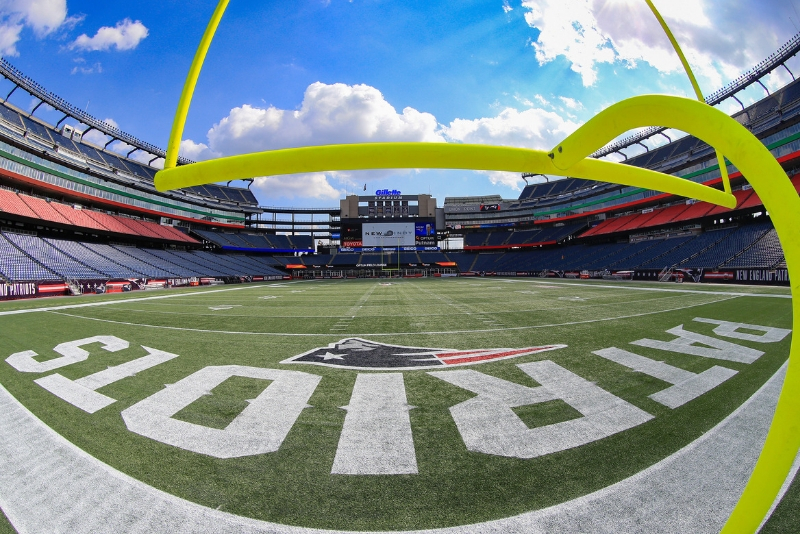 On Patriots game days, James also needs to be on his 'A game.' "The real challenge is during the game," he said. "I'd estimate that between kickoff and the final whistle, we receive around 200 facilities requests. Those are everything from clean-ups to fixing a broken seat to restoring gas to one of the concession stands."
Given the 65,878-person capacity of Gillette Stadium, the team is in full force for full-stadium events like Patriots games. On these days, there are typically 150 janitorial staff, five electricians, five HVAC mechanics and several other key facilities professionals on site. "It's all about having the team in place to solve any problem at any time," said Roche. "And we have a very scalable staff so we can effectively handle both small- and large-scale events."
Once a game or event is over, the facilities team will immediately start cleaning the stadium and preparing it for the next event. Most major events are a few days apart, giving the team time to turn the stadium over. On occasion, another large event is scheduled for the following day.
"During the summer of 2018, we had three Taylor Swift concerts in three days," said Rob Sturm, Stadium Operations Manager. "We organized the schedule so that, when the show would end, another large facilities team would arrive to turn the whole stadium over in about eight hours. For that week, we truly became a 24/7 operation."
From management to operations to custodial, it truly takes a team effort to prepare Gillette Stadium for a major event. When it is time for thousands of excited fans to arrive, the facilities team takes great pride in knowing the game will go off without a hitch – and that all of these fans will have an amazing experience at Gillette Stadium.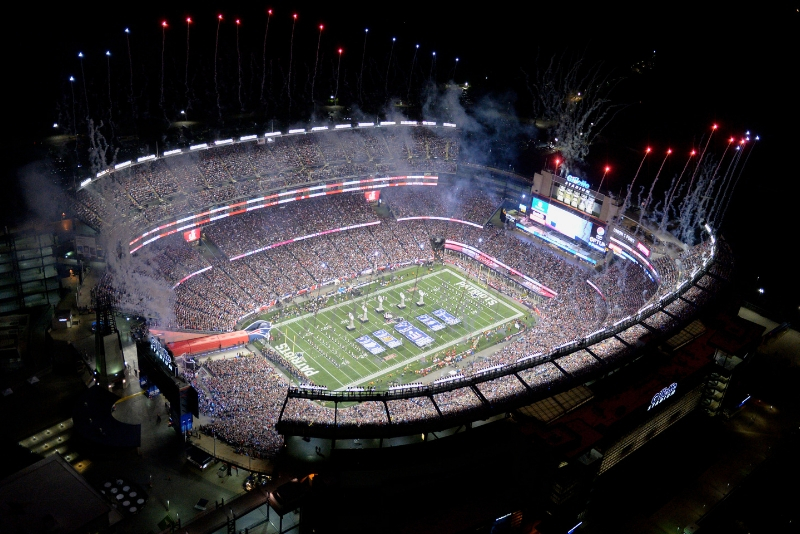 Who takes care of your facilities?
This is one of many stories we have from the field that demonstrate how our team's culture is the backbone of our service delivery success. We pride ourselves on delivering a broad portfolio of services, developing and empowering our people, and defining a new status quo.
Get inspired and read more stories about our amazing employees.
Let's connect about how our highly engaged team can help you.