Keeping our clients and communities safe.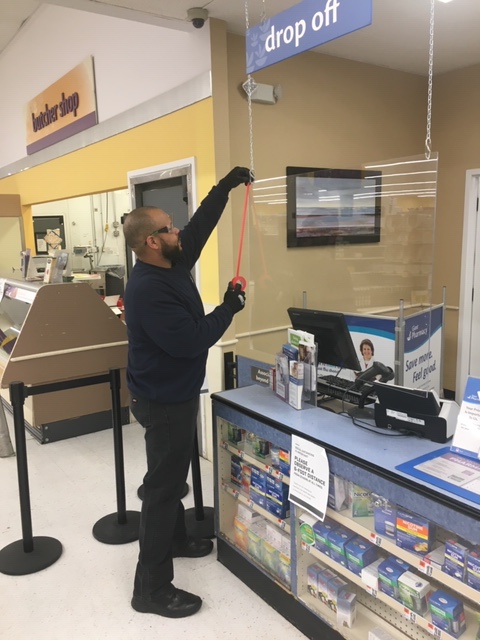 As the situation surrounding COVID-19 continues to develop, the grocery supply chain requires increased maintenance support to ensure safety, efficiency, and continued operation—and our teams have not shied away from that challenge.
We're helping one of our larger clients, a major grocery store chain, install Plexiglas shields at all pharmacy cash registers and consultation areas. These shields help both customers and pharmacists stay safe and healthy by eliminating physical contact. Our team managed the entire project, from procuring the materials to fabricating the design to installation. And we worked around the clock to install the shields at over 175 supermarkets in only a matter of days.
"The C&W Services team felt like superheroes," said Jeff Berube, Divisional Manager. "Both customers and grocery store employees kept continually thanking them at every location. Everyone involved in this project is so proud of their work."
We'd like to thank the team for their hard work and dedication, and we encourage everyone to stay safe during these difficult times.