Meet Kathy & Bronislawa.
Kathy and Bronislawa are the faces of C&W Services at the new global headquarters of our sister company, Cushman & Wakefield. Their attention to detail helps maintain a world-class image at the beautiful new offices, which Cushman & Wakefield occupied in June 2017. They're also part of the cleaning team that cares for the entire 650,000-square-foot 225 West Wacker office tower.
Cushman & Wakefield's modern space is designed for maximum flexibility, with more than a full floor designed for teamwork and collaboration. Such spaces are heavily trafficked, so keeping them spic and span not only reflects well on the Cushman & Wakefield brand, it also keeps the spaces pleasant and healthy for hundreds of employees.
"Kathy and Bronislawa provide fantastic service," said Cushman & Wakefield facility manager Scott Smith. "They're so proactive. The requests I get for cleaning work orders have significantly diminished since we started working with C&W Services. Spending less time managing the janitorial service means I have more time to focus on high-value projects for our employees."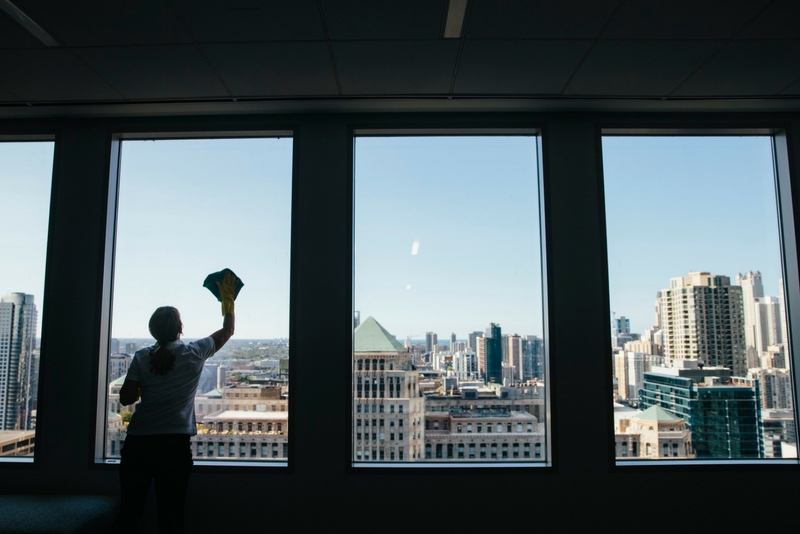 A dedication to excellence.
Site manager Mary Zapala agrees that her team's work ethic is among the best she's ever seen.
"I've been a site manager for many years, and the dedication Bronislawa and Kathy show is impressive," Mary says. "They're on top of everything it takes to make the spaces shine."
Everyone at Cushman & Wakefield's Chicago office recognizes Kathy, the day cleaner dedicated to the company's four stories of space at 225 West Wacker.
"It seems like Kathy is everywhere at once, and she is always smiling and engaging," says Christine Wickes, who has worked in Cushman & Wakefield's Chicago offices for 10 years and currently manages marketing for C&W Services. "Even new interns know who Kathy is. When it was time to explain the facilities services industry to our interns during orientation, Kathy was the perfect example of not just what we do, but how we do it in a way that makes the customers' experiences great."
Bronislawa cleans the Cushman & Wakefield space at night, and also works on other multitenant floors. But even though employees don't see Bronislawa as often, her attention to detail is still felt in important ways. For example, an employee recently lost a valuable earring, and couldn't find it even after a thorough search. A small piece of jewelry is easy to vacuum up when you're cleaning multiple floors a night, but Bronislawa found the earring. The next morning, its owner was thrilled to have something precious returned.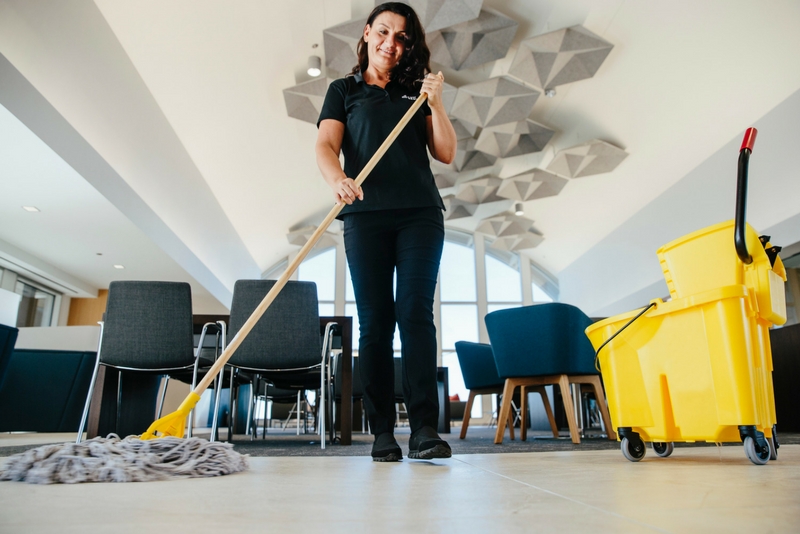 Who takes care of your facilities?
Kathy and Bronislawa are just a few of the dedicated team members who care for client spaces like they're their own.
Get inspired and read more stories about employees just like them.
Let's connect about how our highly engaged team can help you.