Meet Katie.
Before joining C&W Services, Katie served in the U.S. Army as a food inspection specialist. She was stationed in Yuma, Arizona, and, for three years, worked to make sure that everything from food deliveries to storage facilities were up to code.
"We did a lot of high heat testing," she says. "Following procedure was key because if we missed something it could really impact the entire base."
Attention to detail and taking responsibility for her work were key aspects of Katie's job, and she believes that she learned a lot of useful skills while serving.
"I didn't have a supervisor, so I really had to be responsible. I had to be accountable. I had to have integrity. Serving really taught me how to manage myself. I couldn't slack off."
Finding a future in facilities.
Looking back, Katie sees a number of parallels between C&W Services and the U.S. Army.
"You're direct reporting," she says. "There's a chain of command that you have to navigate. What avenues do I need to go down to get this done? Who do I need to talk to? These are all things that I learned while serving."
Katie thinks that unfortunately one of the biggest issues facing veterans who are seeking civilian work after serving is that they don't know how to communicate their military experience in job interviews, how to take what they achieved in the armed services and apply it to the corporate world.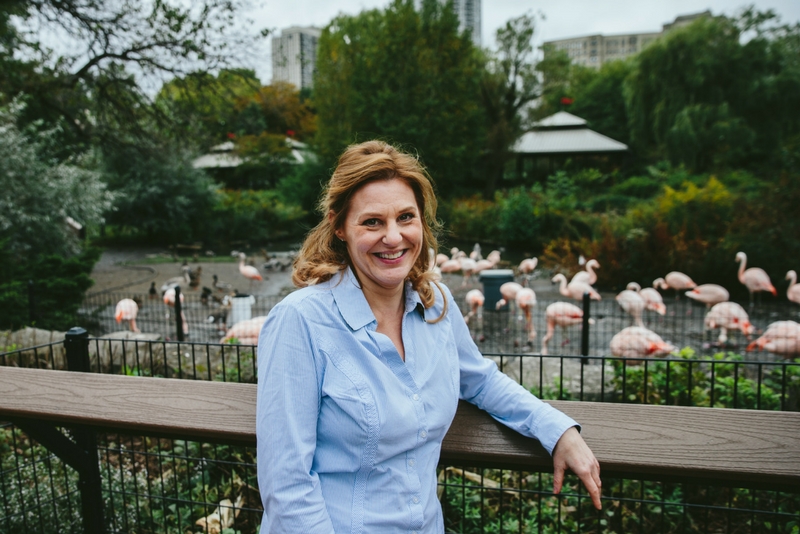 "It's really tough. There are a lot of great veterans out there who are looking for work, but they just don't know about the facilities industry. And this industry is such a clean transfer. There's a lot of operations, a lot of procedure. It's a great fit."
To this end, Katie has compiled a list of tips for every veteran who is looking for a new opportunity:
Go to the C&W Services website and read about the opportunities that we're creating for veterans. We also share personal stories about the veterans and reservists who work for our company.
While not specific to veterans, whatisfm.com is a great place to learn more about the facilities industry. The website is a collaboration between C&W Services and other facilities organizations, and it aims to help explain the value of a career in facilities.
Visit the C&W Services careers page to find out about the jobs in your area.
Keep an eye out for C&W Services at upcoming job fairs and summits. We are an active participant in the Hiring our Heroes Corporate Fellowship Program, which provides veterans, transitioning service members, and military spouses with training and hands-on experience in the civilian workforce, including 11 weeks of on-site on-the-job training with us and subsequent full-time employment.
Remember that the FM industry is a great fit for your skills. Whether it includes a job at a famous sports stadium, an international airport, a renowned college or university, a high-tech manufacturing facility, or even a sky-high Class-A office tower, facilities managers work in all kinds of spaces, and they cannot be outsourced.
Who takes care of your facility?
Katie is one of many stories we have from the field that demonstrate how our team's culture is the backbone of our service delivery success.
Get inspired and read more stories about employees just like Katie.
Let's connect about how our highly engaged team can help you.