Meet Laurie.
Laurie is a shipping and receiving clerk at St. Lawrence College, Ontario, Canada, and she works diligently to make sure that everyone who enters her mailroom has a pleasant and personalized experience.
"It's all about customer service. It shouldn't be the customer's responsibility to have to ask you for something. You should ask them if you can help."
Laurie has always been passionate about customer service and applied this passion during the twenty-five years she spent working as a customs specialist and shipping and receiving clerk with an import and export brokerage firm in Cornwall, Ontario, and C&W Services is thrilled to have her join our team.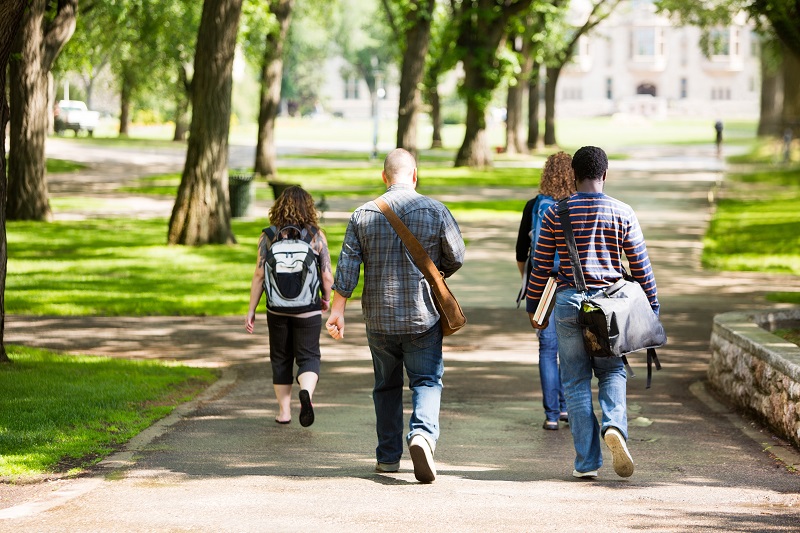 Always searching for improvement.
—If you don't search for more, you—ll never find it."
Laurie is a big fan of this quote by British-Canadian businessman Galen Weston, and when she first started working at St. Lawrence College, she used it as the basis for her approach to the mailroom. This proactive attitude paid off and—within a few short months—she had implemented a number of new features to help improve her customers" experience.
She redesigned the entire layout of the mailroom, removing unnecessary appliances and furniture. The space now has a much better flow, and she receives regular compliments about how it feels more open and professional.
She noticed that some of the faculty and staff didn't check their mail very often, and that letters and packages were beginning to accumulate in their mailboxes. To address this, she implemented a "You've Got Mail" system. Now people can choose to be emailed when they receive new mail.
She spearheaded efforts to get a courier vault installed, meaning that pickups and drop-offs are never missed and that couriers are never left waiting.
Looking ahead.
Outside of work, Laurie loves to go on distance hikes and bicycle rides. She brings this love of the great outdoors into her work and—when she has the time—will walk around campus hand-delivering the mail. "The campus is beautiful. I love walking around it. So why not use that as an opportunity to give a more personal service."
Laurie looks forward to improving the mailroom for years to come. "The people welcomed me when I first came here. It's a very inclusive environment, very heartwarming. And management encourages me to really manage my environment so it works for me and the client, so I can solve problems as they arise. It's been great."
Who takes care of your facilities?
Laurie is one of many stories we have from the field that demonstrate how our team's culture is the backbone of our service delivery success.
Get inspired and read more stories about employees just like Laurie.
Let's connect about how our highly engaged team can help you.