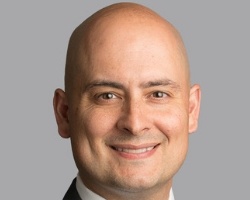 Chief Information Officer
Joe Monroy is CIO for C&W Services serving as the technology partner focused on improving colleague and client experience using industry-leading technologies.
Joe has over 20 years of technology leadership experience leading various IT organizations within Real Estate and Financial Services companies. He most recently served as the Head of Global Application Hosting at Cushman & Wakefield, where he oversaw global enterprise level transformation projects including the rollout of next-generation data centers and collaboration platforms.
Joe and his team develop solutions that help our colleagues maximize the time they spend with our clients, and empower colleagues and clients with data visualization and analytics tools that will provide powerful insights that drive key decisions.