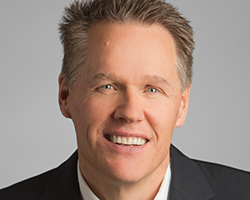 Vice President – Health, Safety, Security and Environment (HSSE)
Marc Wendell is a facilities services safety executive with more than 30 years of experience in manufacturing, remediation and facilities service operations and safety. Marc has extensive expertise in developing, implementing and auditing HSSE programs and management systems to ensure regulatory compliance and promote loss control, with particular experience in areas of regulatory compliance/auditing. In addition to his expertise in HSSE technical/engineering matters, Marc also has a background in assessing and changing safety culture.
During his time with C&W Services, Marc established management systems that conform to the OHSAS 18001 (occupational health and safety management systems) standard, ISO 14001 (environmental management systems) standard, OSHA PSM (process safety management) standard and the EPA RMP (risk management program) rule.
Marc earned his dual Bachelor's degree in chemical engineering from the University of Illinois and his Master's degree in organizational communications from SUNY Buffalo.