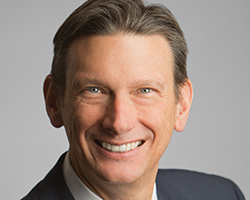 Senior Vice President, West Region
Steve leads C&W Services' operations for the western US, including our Plant Services Group and our Life Sciences Group. The group serves approximately 200 clients, employing 4,500 dedicated professionals to deliver a wide variety of high quality and reliable facility services. He previously led C&W Services' productivity and labor utilization initiatives, focused on developing labor strategies to support the efficient provision of high quality and reliable facility services.
Steve has over 30 years of business-to-business service experience, including 15 years in Facilities Management. Steve has managed facilities operations globally, including management of fully integrated FM and Real Estate operations in over 30 countries.
He earned his Bachelor of Science from Indiana University and holds a Master of Business Administration from Northwestern University's Kellogg School of Management. He is a LEED Green Associate.