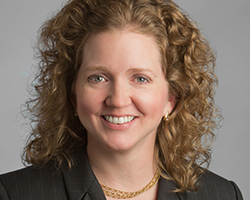 General Counsel
Vanessa is responsible for leading, directing, managing and enforcing all legal policies that pertain to the business of C&W Services. Particular areas of concentration are employment law and contracts as well as general business matters and merger and acquisition activity. Responsibility for litigation is an essential function of the role. A critical element of her portfolio is in preventing or mitigating legal issues from arising in the first place through the development and oversight of training programs, guidance and enforcement of the company's policies.
She started her career with UNICCO Service Company, a predecessor company in 1999 as Associate Counsel, was promoted to Associate General Counsel in 2007 before serving as General Counsel starting in April 2008.
She earned a Juris Doctor cum laude from Suffolk University Law School and a Bachelor of Arts degree in economics with a minor in music from Mount Holyoke College. Vanessa is a member of the American Bar Association and the Association of Corporate Counsel.