Solving deferred maintenance.
As we explored in our story about deferred maintenance, facilities across the country are struggling to keep up with their ballooning maintenance bills. Here at C&W Services, we can help get those costs under control. We're an industry leader in preventative and predictive maintenance and—through effective day-to-day services and the implementation of new, innovative technologies—we can minimize the high costs of emergency repairs and equipment replacement.
Recently, we helped a client in Maryland replace four rooftop units (RTUs) over the course of only two days. This is a relatively new account for C&W Services, and when four HVAC units all started having problems within about three weeks of each other, the expert on-site team decided to come up with a plan to address the issue. They found that the equipment was past its useful life and that the previous facilities management company had failed to properly maintain the units. So instead of trying to patch up the HVAC units, which could affect the client's business and lead to more costly repairs and inefficiencies down the road, the C&W Services team decided to replace the four units at the same time. This strategy resulted in significant savings when it came to things like crane rentals, the procurement process, as well as all the extra steps needed to perform work in a good manufacturing process (GMP) facility.
Deciding to replace the RTUs meant that a lot of factors had to be considered. For example, when it came to crane lift safety, the buildings couldn't have anyone in them, so the work had to be done over a weekend or holiday. This meant that the schedule was tight. There was no room for error.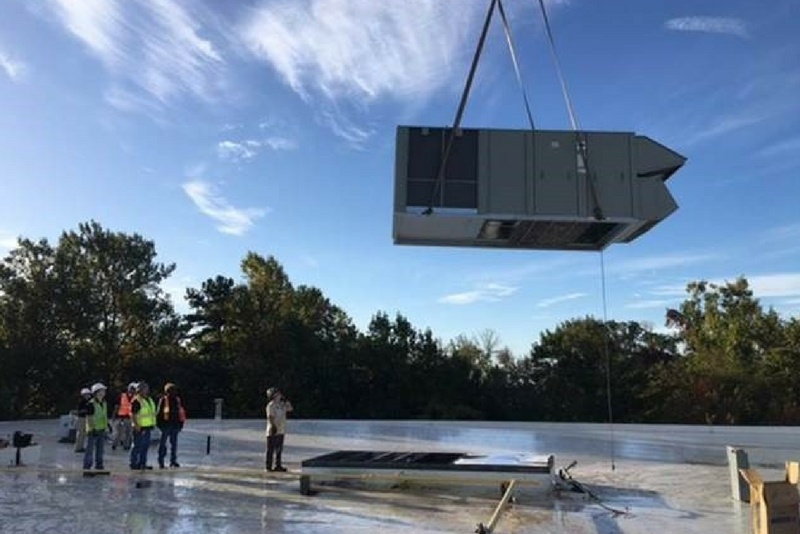 A commitment to safety.
When the day came to replace the four RTUs, the team faced another challenge: torrential rain. They had to rethink their communication method, as it's easy to signal to a crane operator when the sun is out, but it's much more difficult when it's overcast. Ultimately, they decided to implement a wireless communication system.
But before they got to work, the team made sure to hold safety meetings each day, where they identified potential hazards and went over the plan, responsibilities, and back out plans. By the end of those meetings, everyone knew their job, how to do it safely, and what personal protective equipment (PPE) was required. The most important thing on a site is that everyone stays safe. Work doesn't begin until the team has addressed safety.
Despite the rain, all four RTUs were replaced on time. The customer was very impressed by how quickly the work was completed. It took a lot of long hours, but the team made sure that they did it right.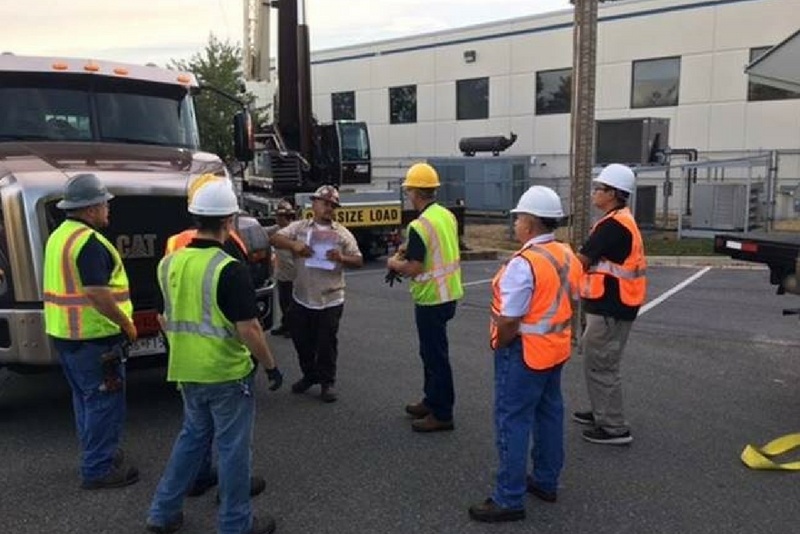 Interested in learning more?
We work with over 600 clients across North America and Canada, and we're confident that we can help lower your facilities maintenance costs.
Contact us to engage with experts who oversee our platform excellence.