Meet Sai Krishna.
As a quality assurance manager at a client site in Ottawa, Canada, Sai Krishna is responsible for developing and implementing tools and techniques that ensure that C&W Services' quality policy, strategic objectives, and customer requirements are all being met.
It's a demanding role, but Sai Krishna loves every minute of it.
"Facility management is a very fast-paced industry where you must act quickly in addressing issues. You also have the great responsibility of meeting and exceeding customer satisfaction every day. It has been an excellent journey at the professional level."
Expanding expertise.
Sai Krishna joined C&W Services a little over a year ago after spending three years working for one of the largest oil refineries in Asia. He has a long list of qualifications. He's QMS ISO 9001: 2008 & ISO 17020: 2012 Auditor, and he's a member of the American Society for Quality (ASQ), the Ontario Society for Professional Engineers (OSPE), and the Canadian Society for Mechanical Engineering (CSME). He made the switch to working in FM because it gave him the opportunity to apply his skillset to a wider range of problems and to always be developing new skills. Applying these skills in the built environment via FM brought new and exciting challenges.
"Facility management has a wide scope with many new areas to learn, explore, analyze, contribute to, and improve continually. It was a great opportunity to contribute my fullest to improve and enhance the performance of an organization."
Quality assurance managers make a difference.
—Not every facilities company proposes a team staffed with quality assurance personnel. Every account, every project is unique, but for us, for account deployments of a certain size, scope, and type, this role adds significant value," says Earl Bannister, Vice President of Operations, FM for C&W Services Canada. "In this case, we have a university customer with a broad campus and ensuring the quality of delivery is key to our goals and theirs."
Sai Krishna excels at ensuring standards and specifications, and not just checking to make sure procedures are followed, but partnering with stakeholders to make sure the right procedures are in place in the first place.
"We have clear goals," Earl continues, "and our attention to QA helps us deliver on these goals: Our customer seeks a safe and comfortable occupant experience for students, faculty, and everyone else passing through or spending time on campus. Additionally, the campus covers a number of different space use needs ranging from a high-tech super-lab to indoor sporting arenas to housing, and beyond. It's a diverse space with a lot of moving parts but we want each one to operate at its peak. Having a dedicated QA manager makes everything work more effectively."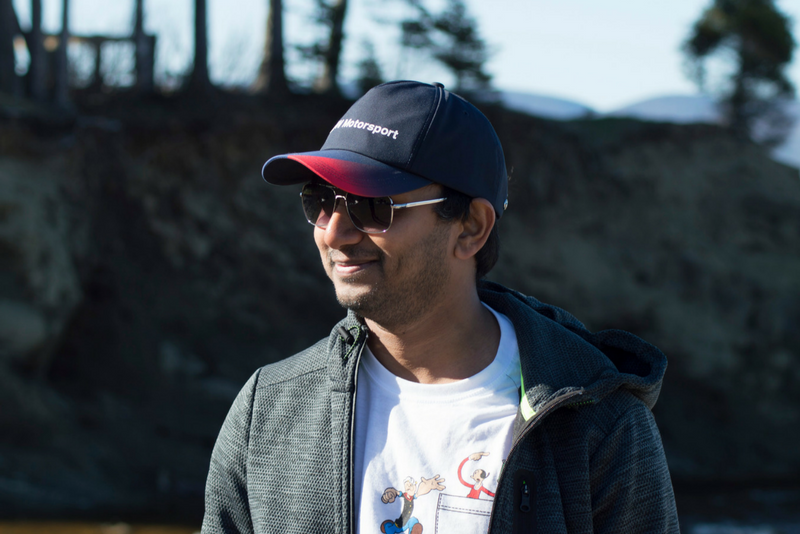 Making improvements together.
One of Sai Krishna's favorite parts of the job is working with the rest of his team. They are supportive, dedicated to improving operations, and Sai Krishna believes that the leadership team on his account brings the best out of him. He enjoys the freedom he's allowed to plan and set his own actions to reach his and the company's goals.
Sai Krishna recently prepared a QA Manual to improve efficiency. The project helps control the quality of services our team provides across all areas, including janitorial and maintenance. Cross-team projects like this continue to strengthen his bond with the team.
"They taught me that an employee should be provided with the required space and period to prove his or her own accountability outcomes," he says. "You have the space to execute the work with no micromanagement."
This level of trust in one another creates not just a sense of family on the site but also results in increased productivity and knowledge sharing.
"The team has always been supportive in knowledge sharing or to support and execute the best practices," Sai Krishna says.
And this approach has paid off. The team was able to improve site efficiency during the first year of their contract. They also saw a drop in customer complaints and have held a strong customer satisfaction rating about Sai Krishna's position since the beginning of their contract.
Who takes care of your facilities?
Sai Krishna is one of many stories we have from the field that demonstrate how our team's culture is the backbone of our service delivery success.
Get inspired and read more stories about employees just like Sai Krishna.
Let's connect about how our highly engaged team can help you.