Every day we strive to do our best, to be our best
C&W Services provides integrated facility services to more than 600 customers in the United States, Canada, and Puerto Rico. With more than 65 years of outsourcing experience, C&W Services has 14,000 motivated and skilled employees managing in excess of 600M square feet.Our purpose as a leading facilities services and management company is to provide innovative self-performed services to a diverse portfolio of clients and market segments. With exciting new training, employee development, apprenticeship and veteran outreach programs, we are at the forefront of bringing new talent to the industry and our clients. We value high performance and extraordinary client service as a way to achieve our strategic vision. We support and focus on our dedicated employees, all of whom have a client-focused work ethic of high integrity. We are raising the value of facility services by creating safe and exceptional experiences for our clients, their occupants, and our employees.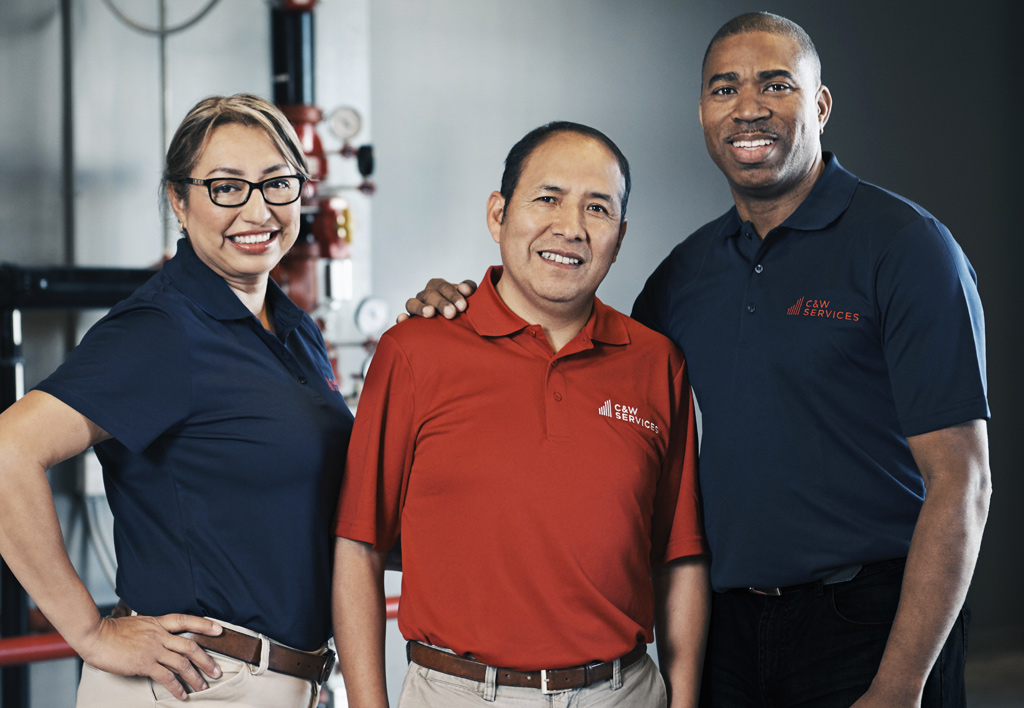 WHO WE WORK WITH
We work with more than 600 clients across North America. Click on the logos below to learn about a few of them.