By Claudia Salgado-McDonald, senior director of productivity and utilization
DILO: What and Why?
You never know what someone really does until you step into their shoes.
The DILO tool, used as part of the Lean Sig Sigma process, helps one understand what others do through observations. These are usually for maintenance technicians.
At C&W Services, the Productivity and Optimization Team applies the same process to maintenance and other service lines, including operators, cleaners, MAC technicians and office services employees. The process assesses productive time, time spent on non-value added activities and wasted time.
Interestingly enough, we are the only company in the industry that is assessing its operations through this process on a regular basis with an entire team dedicated to the project.
This process has never been applied in the janitorial industry before.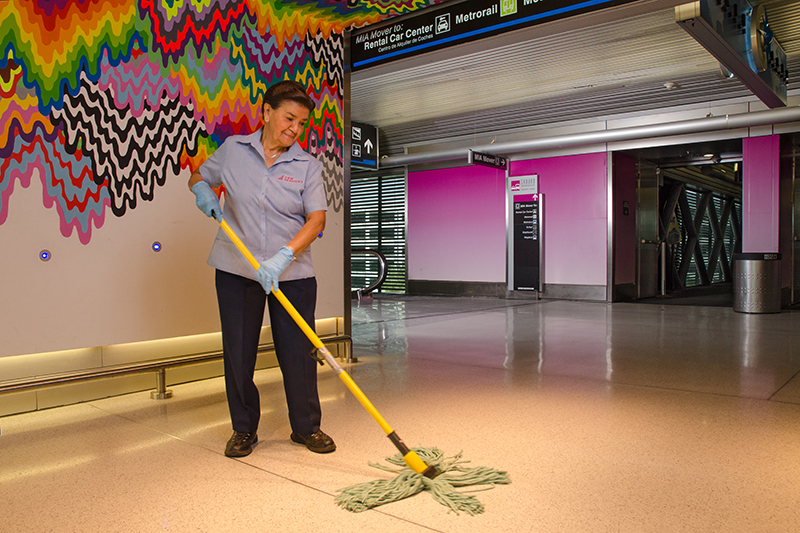 But, how does C&W Services, and our customers, benefit from a DILO? Why do we dedicate so much time and effort to execute them? What do we learn when we do a DILO?
These 10 reasons explain why we do DILOs and why every organization should do at least one in their lives, no matter your level within your company.
1. We measure the productivity of our workers. Well, this is obvious, right? DILOs give us the data we need to understand what our employees do every day.
2. We understand firsthand what we do. This starts to make sense. We sell services and we focus our efforts to convince the clients that we know what we do and that we do it better than anyone else. To understand this, we have to see firsthand what our employees do in the field throughout their entire shift.
3. We put ourselves in the shoes of the workers. While we're simply observing our staff, we end up exhausted just by following them around and keeping up with them. Since they are the ones creating value in the company, everybody should know where and how the value is generated.
4. We appreciate the hard work our people do. We observe what people do and how dedicated and committed they are to their jobs. We know they are not pretending for our benefit. More times than not, we encounter customers who tell us how wonderful people are. Everybody in the company should have the opportunity to see this.
5. We identify obstacles. By removing hurdles, we can improve productivity. A few scenarios include a new worker without a site map, working alone at night, who needs to finish a maintenance activity in a room with which he is not familiar. Another employee might have to fill her bucket in a college residence hall because she doesn't have the keys to the janitor's closet. At C&W Services, we identify these problems and come up with immediate solutions.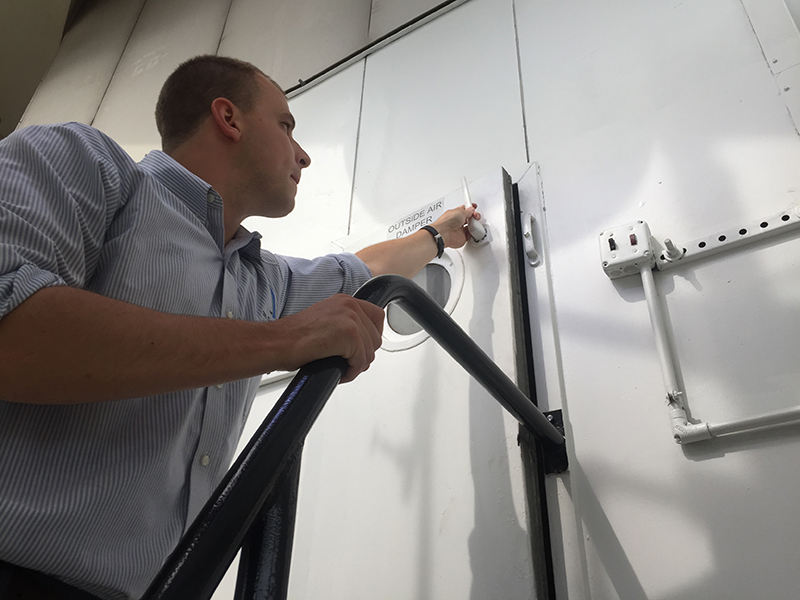 The better we understand what real obstacles our team members face in the field, the better we will focus the company's efforts to remove or eliminate them. If you are in business development, human resources, solutions, operations, finance or support areas, you can bring home some ideas to help our workers remove obstacles more effectively.
6. We observe what happens in the account. Even though a DILO is intended to shadow only one person for the entire shift, it also gives the observer the opportunity to see other people at work, the environment of the site, the use of our branding, safety practices, client interaction and a number of other actions. It helps us understand the day to day in the entire account not just the day of one employee. This provides us with information that can be used to make data-based recommendations for operation improvement and disseminate best business practices found at the account level. If accounts are the core of our business, everybody needs to know what those accounts do.
7. We see supervisors at work. Watching the supervisors and how they interact with employees and the client gives us a glimpse into the environment of the site and subsequently how staff might feel at their account.
8. We interact with the clients. Everything starts with the customer. Although the work we do is for internal purposes and an internal continuous improvement process, in many cases we have the opportunity to directly interact with our customers and clients. Whenever we have this opportunity, clients have praised us for the effort that C&W Services does in working to improve itself. Clients are interested in learning more about the outcome of the visit and how it will benefit them.
9. We understand better the cause of overtime and how it is used. Our DILO is intended to be done in an eight-hour shift, not to observe overtime, but in many occasions we have crossed paths with people that are working overtime and are curious as to why that's the case. The answers vary: the technicians decide their schedules, the client expects overtime, we need people to stand by in case something happens and other reasons. We still have not found a place in which we could say, without a shadow of doubt, that the overtime was indispensable.
10. We have fun. As hard as it is to work for an entire shift just observing what people do, trying to stay out of their way, walking around without disrupting the customers, taking notes and timing activities, we really have fun getting to know the wonderful people that work for C&W Services and the wonderful accounts we serve.
For all this and more, I believe that everyone should participate in a DILO at least once in their life to get a real feel of what is happening out in the field.