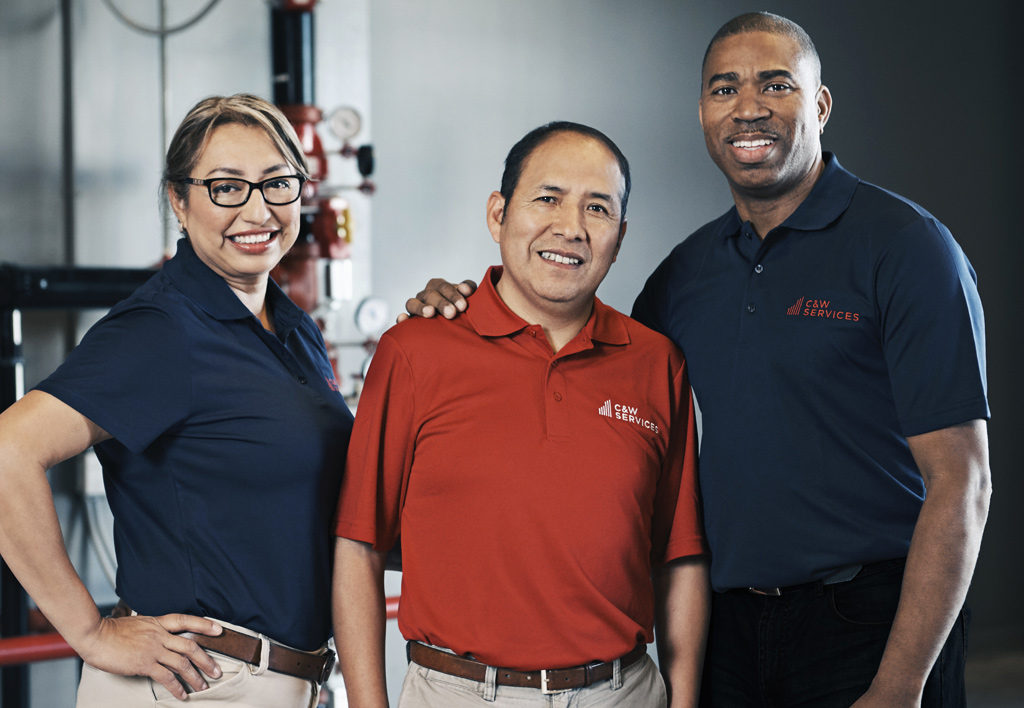 C&W Services provides integrated facility services to more than 600 customers in the United States, Canada, and Puerto Rico. With more than 70 years of outsourcing experience, C&W Services has 13,000 motivated and skilled employees managing in excess of 600M square feet.
Our mission as a leading facilities services and management company is to create enduring value for our team members, clients, communities and shareholders through reliability and a human centered commitment to progress. We elevate people, enhance experiences, and inspire progress.
With progressive training, employee development, apprenticeship and veteran outreach programs, we are at the forefront of bringing new talent to the industry and our clients. We value high performance and extraordinary client service as a way to achieve our strategic vision. We support and focus on our dedicated employees, all of whom have a client-focused work ethic of high integrity.
EXECUTIVE COMMITTEE
Whether the topic is safety; developing a skilled workforce for the future; or balancing productivity, efficiency and cost at the sites we maintain, C&W Services' management team brings diverse perspectives and deep experience to the challenges that face our clients and the industry.