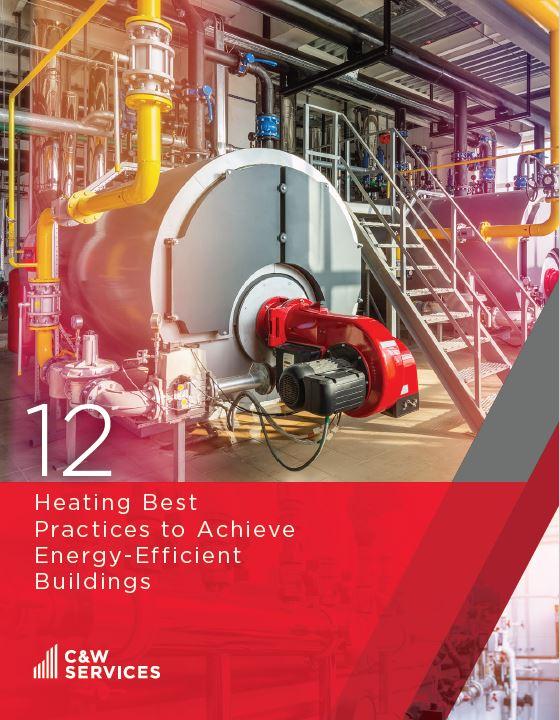 Facility managers and executives continuously look for sustainable solutions to reduce energy usage and lower overall spending. Solutions to achieve these goals often include infrastructure upgrades such as retrofits, replacements, and technology updates, requiring extensive capital funding.
C&W Services team members Ali Mohammed, Sr. Director of Reliability Engineering, and Gary Stevens, Director of Engineering and Maintenance, share their expertise on the 12 Heating Best Practices to Achieve Energy-Efficient Buildings.
The 12 best practice recommendations are simple, cost-effective solutions that can be easily applied by the site facility management team or a subcontractor. Implementing these practices will enable the facility team to supplement the energy goals by reducing energy waste, improving energy efficiency, and preventing costly equipment failures and repairs.