Honoring the very best in facilities services.
William Ballard, Terry Conn, Ken Davis, Matt Fluck, Guillermo Garcia, and Chris Johnson were the recipients of the 2018 Chief Executive Awards from our Operations teams.
The awards were given out at our annual leadership meeting in Las Vegas.
We'd like to thank all of this year's nominees and winners for continually raising the value of facilities services.
The Chief Executive Awards were founded as a way for us to honor the individuals and teams that created exceptional experiences of our clients and employees in 2018. In this blog post, we're highlighting the recipients of the 2018 Operations Award: William Ballard, Terry Conn, Ken Davis, Matt Fluck, Guillermo Garcia, and Chris Johnson.
William Ballard, Director of Facilities at Green Mountain College — Poultney, VT
Bill has maintained a zero-incident rate for three years running. He practices continual stand downs, TAKE 5—s, and is vigilant when it comes to the safety of himself and his employees. He continuously strives to bring improvements both financial and functional to the college campus. By listening to the clients and having a deep understanding of the community, he is always adapting, whether it be scheduling lawn care to lessen disturbance of students, or planning heating/cooling shutdowns so they will go unnoticed. Too often there is a lack of skilled talent in his client's rural area, so Bill has reached out to the community and continues to develop talent from the ground up in-house. From mentoring newly acquired business to driving the company's key messages of safety, innovation, and client focus to his team, Bill is truly one of the great cheerleaders for the company.
Terry Conn, Control Systems Lead, & Nick Keener, Control Systems Technician at the world's largest online retailer
Nick and Terry have worked together for two years on an automation process for a daily report. When the site opened, it took 2-3 hours of technicians' time each day to extrapolate multiple data points into the required reporting. The program developed by Nick and Terry automatically pulls the data and displays it in a format that makes it easy to identify problems. As a result, the team can focus on issues with the greatest positive impact on operations. Their improvements first reduced the report's run time from a few hours, to about half an hour, to a few minutes. Their efforts have been such a success that the world's largest online retailer has asked us to extend the project to its entire non-sort network.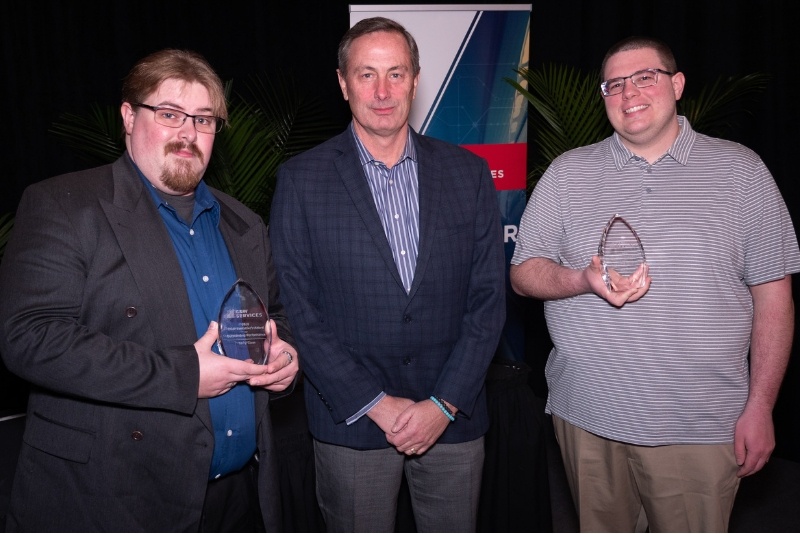 Ken Davis, Operations Manager – SCSU, UNUM, LuLaRose, and Citibank
Ken continues to drive safety excellence: his accounts have zero incidents and zero lost time for the last 12 months. The positive relationship he has fostered with SCSU President Jams Clark helped turn around a challenging financial situation and has since led to major campus improvements that added to our reputation, revenues and margin! He has driven similar growth at LuLaRoe, UNUM, and Citi in his region. Ken's deep commitment to the labor force is evident in his low turnover rate at SCSU, and in the success of his team members who have gone on to lead other accounts, many of whom he recruited to C&W Services from the SCSU student body.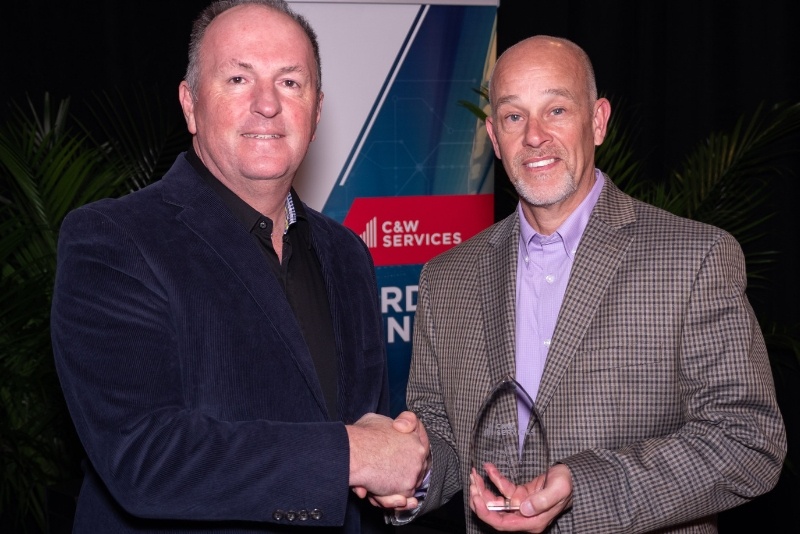 Matt Fluck, Portfolio Operations Manager NES — Boston Properties
Matt carries the corporate safety culture and message to the employees at Boston Properties. This now includes over 150 maintenance mechanics. He has deeply embedded himself at all levels of the Boston Properties team, and is transparent, forthright, and accountable in the customer's eye. Matt's involvement with the account was the differentiator in being awarded the entire Boston Properties portfolio for engineering services. We retained $14M in revenue and obtained an additional $6M in revenue each year. Matt's proactive approach to continuous improvement has included process improvement for invoice billing, OT management control, vibration sensor technology for equipment, and energy cost savings programs. He is similarly committed to developing his team members, and to engaging with training programs. He engages Mass Maritime interns, supports the Apprenticeship Program and consistently recruits new talent to the Boston Properties account.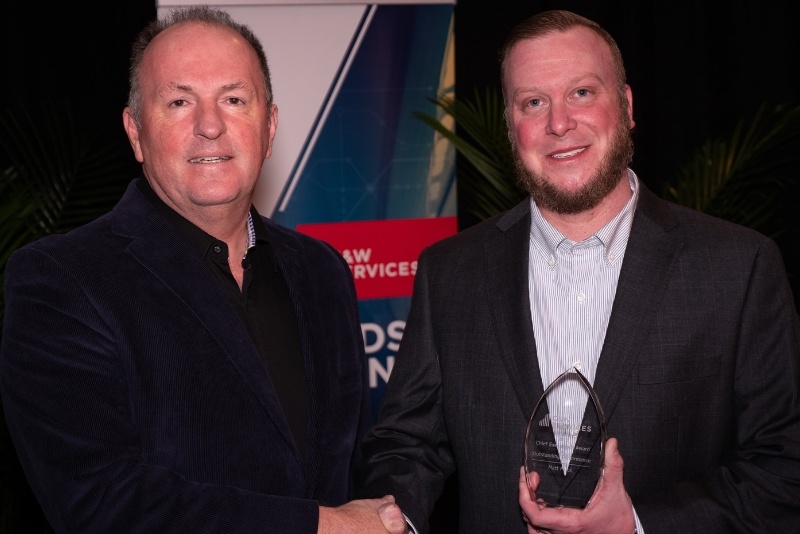 Guillermo Garcia, Operations Manager, NEN
Guillermo is responsible for approximately $35M of janitorial business in Boston. He received the 2017 Occupational Excellence Award for safety and continues to provide a safety leadership environment via a monthly forum with his account managers, weekly site visits, and coaching and rewarding employees for safe behavior. Guillermo's customers characterize him as an extremely responsive manager who continually goes beyond the call of duty. In 2018, that attitude extended beyond his region, as Guillermo volunteered to help with the Cadillac Fairview transition. During key pursuits in Boston, he reached out to vendors ensure successful incorporation of new technologies in our solutions, which led to wins on the CBRE rebid and the President's Place new win. He is a consummate teacher and mentor, developing staff at all levels.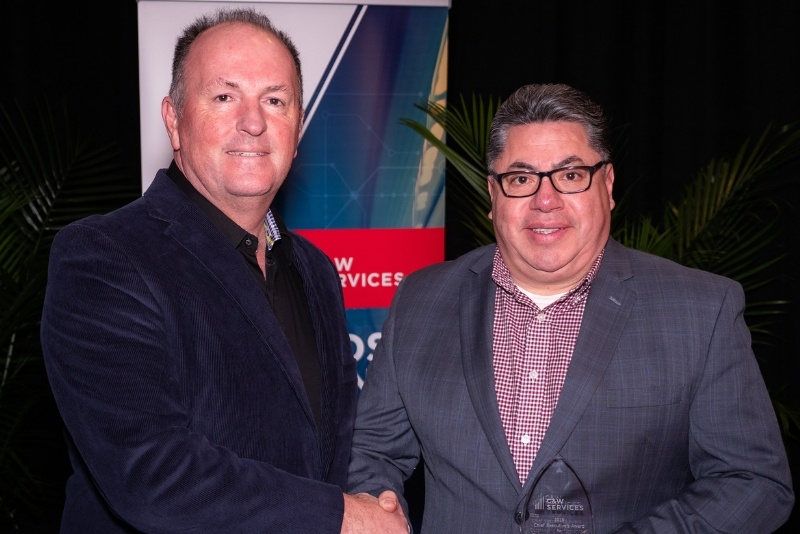 Chris Johnson, Senior Director Operations, West
Chris supported two high-profile transitions: Sea-Tac and Cadillac Fairview. In both situations, he used his listening skills to problem-solve and build rapport with clients, employees and unions. He supported our innovation efforts, bringing Zan sensors and Brain Corp robots to Sea-Tac, delighting all constituents and gaining some very positive press coverage for C&W Services. He helped grow our business at Sea-Tac to gain the American Express lounge as a new client and coaches his direct reports to grow their business as well. The positive story we can tell at Sea-Tac has burnished our brand and helped position the firm for a better competitive position in related pursuits. Last but not least, he leads by example in safety, making it the number one priority for his teams.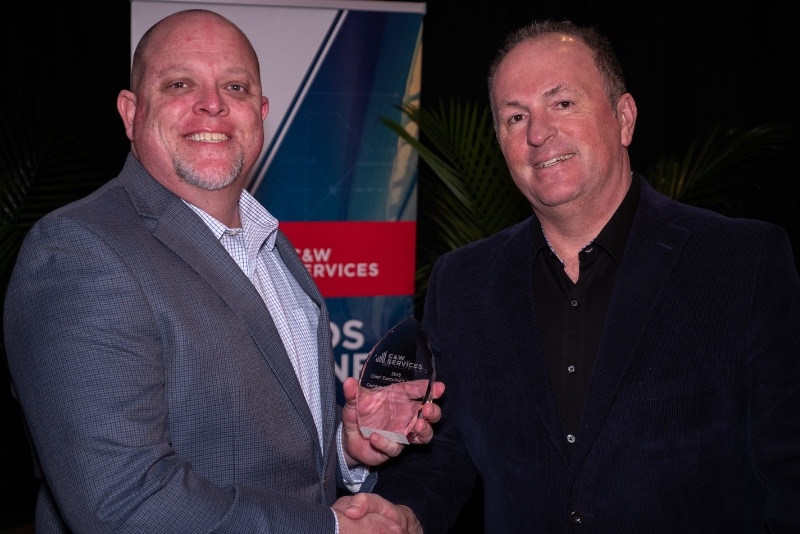 Who takes care of your facility?
We'd like to congratulate all of this year's nominees and winners. Check out more stories about this year's Chief Executive Award winners.
Safety Performance, Region/Vertical, and Sales Achievements