By Ken Stack, Vice President of Facilities Solutions & Transitions
How to explain the value proposition of facility services.
As facilities managers, we're great at managing our staff's workload through metrics such as backlog, PM completion, and aging work orders. But given that the best FM programs are often "out of sight, of mind," we're sometimes not the best at collecting data that helps justify our value and budget to our organizations' executive leadership teams. Here are three key metrics I use to help me convey the value of facilities services.
Cost Per Square Foot – Cost per square foot is a benchmark that is tracked nationally across various service lines. The availability of this data means that you're able to understand and compare the cost of your service against your peers in comparable buildings. Therefore, the data is either confirmation that you're either doing a great job or a reminder to further optimize your operation.
Cost Per Occupant – Similar to cost per square foot, cost per occupant details the cost of service per occupant in a building. This is a good number to track, both because it gives you a good sense of your costs versus your peers, and because it can lead to surprise savings.
Customer Satisfaction – Every year I like to do an annual survey to see if the clients I'm serving are getting what they need. Maybe they're unhappy with the cost of service? Or maybe, in an effort to lower costs, I've reduced service to an unsatisfactory level? Either way, I only find out by engaging with them and listening to their feedback.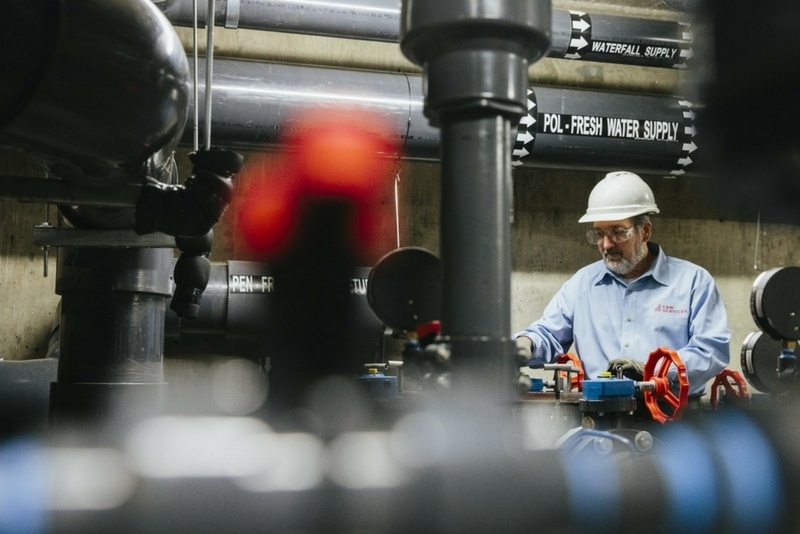 Who takes care of your facility?
At C&W Services, we pride ourselves on delivering a broad portfolio of services, developing and empowering our people, and defining a new status quo.
Visit our blog to find our insights from our subject-matter experts.
Let's connect about how our highly engaged team can help you.