by Neal Leon, Vice President of Operations
Understand the top five issues we encounter when companies are developing a Mailroom Services RFP and know the steps needed to avoid these pitfalls.
Mailroom services RFP Fail #1: Yes, standard USPS mail is going away. However, it is not gone entirely.
Given the increasing presence of digital technology in our world, it's no surprise that certain industries have undergone massive transformations in recent years. The mailroom services industry is one of these. Understanding these changes is vital when requesting mailroom services outsourcing.
Knowing the environment and the recent changes in trends over the last couple of years will help in determining your strategy for mailroom services and your needs relative to your competitors. Without a doubt, mail volumes have decreased significantly over the last 10 years. However, the industry that your company is in can impact the size of this decrease. Neal Leon, Vice President of Operations, notes, "for example, over the last 5-7 years, corporate mailrooms' incoming and outgoing volumes have dropped about 50%. Professional services firms, like law firms and accounting firms, have only seen a drop of about 10% in the last five years." Understanding your mail distribution and logistics needs based on your industry, and putting a strategy in place will guide you in selecting what mailroom solution is best for your company.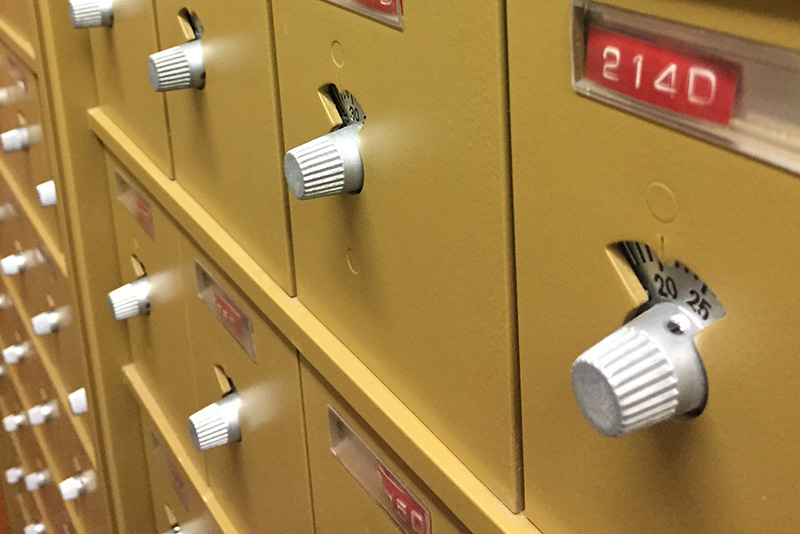 Mailroom services RFP Fail #2: Continuing with the status quo.
No matter the industry you work in, take the time to understand the technology at your fingertips and be able to apply it effectively to your mailroom needs. When mail arrives at a facility, the best practice is to make sure you have a complete audit trail. You never want lost mail or no record of receiving a package. Most of the operations behind tracking include bar codes, smartphones, or handheld devices that allow the worker to take a picture, obtain a signature, and track every step of the process through an associated system. Having the right technology in place will mitigate any risk of error within the mailroom operations and will better equip the mailroom personnel to do their job effectively.
With a service line like mailroom operations, it is easy to stick with processes and procedures that have worked in the past, but with new tools and increased efficiency reductions in error are easily achievable.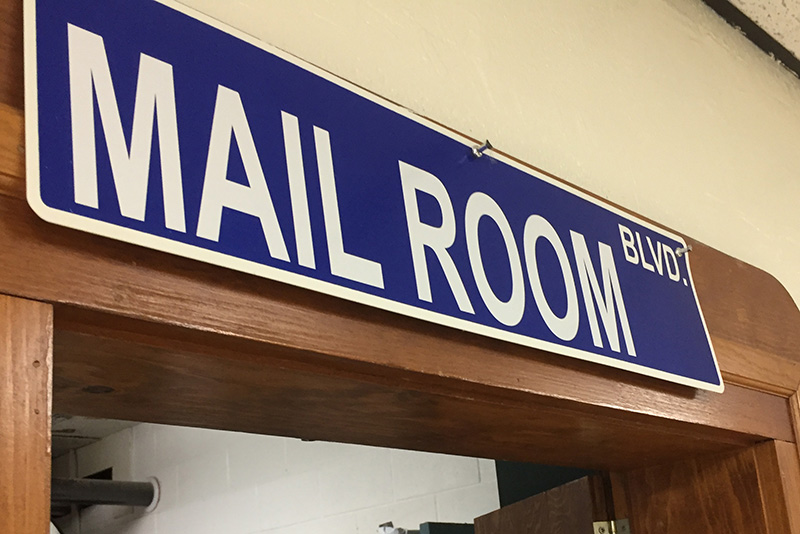 Mailroom services RFP Fail #3: Mail screening often gets forgotten. It shouldn't be a footnote.
A common afterthought we see within the RFP process is not explicitly calling out mail screening as a part of requested services. Mail screening has always been a significant part of mailroom services. However, in recent years there has been an uptick in the level of precaution that needs to be taken. Understanding the processes that need to be in place for proper screening, staff training, and technology implementation are key to effective mailroom outsourcing.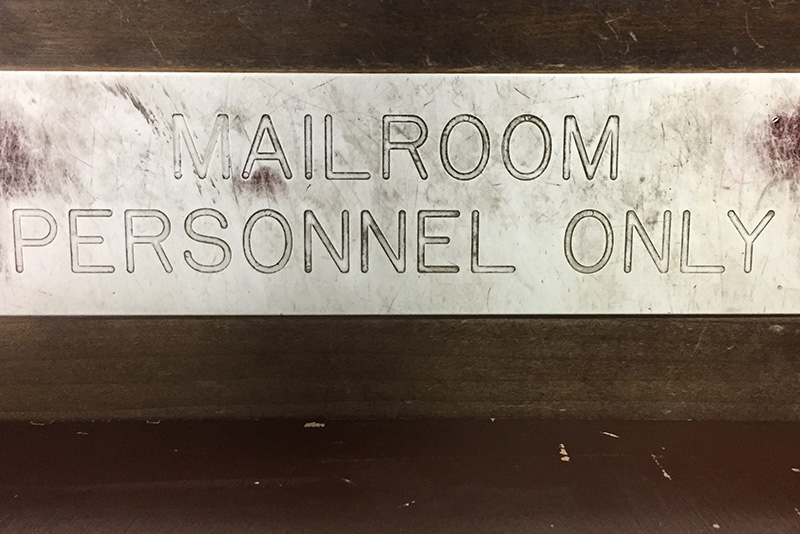 Mailroom services RFP Fail #4: Taking a one-size fits all approach.
Mailroom needs vary wildly from company to company, often depending on things like company culture, job functions supported at a site, and, of course, budget. It's best to focus on equipment appropriate for the goals and volumes of each particular company and site. The staff members that are tasked with selecting equipment should do extensive research or make sure they partner with a provider that can help them make the right purchasing decisions. Neal adds, "I'm often asked the question, "What is the average cost per square foot of mailroom services The answer is, there is no average cost per square foot for mailroom services. It doesn't work that way. You could have a million square feet that has very low mail volume and have four mail clerks, or inversely, you could have a law firm with 50,000 square feet and have 75-100 certified letters coming to them every day, with 10-12 mail clerks on staff. It all depends on the client, the industry, and the volume."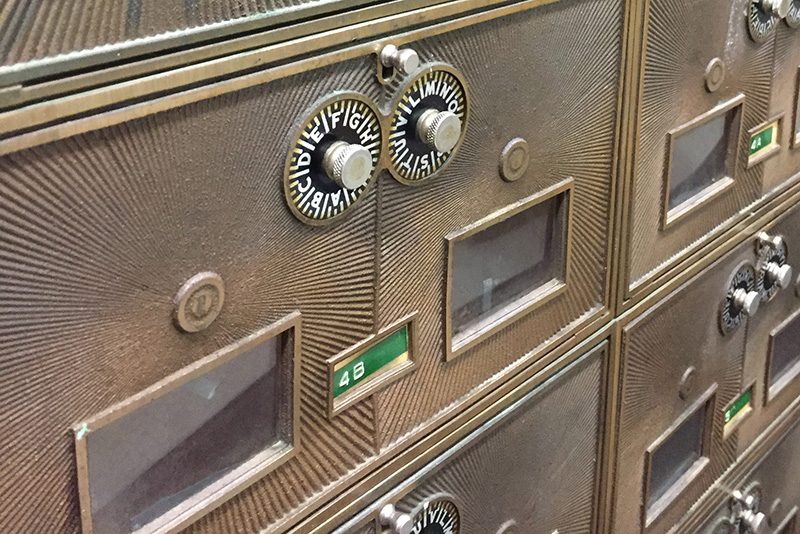 Mailroom services RFP Fail #5: Planning for today instead of projecting future growth or contraction.
Not forecasting for the future is a common fail we see when responding to a mailroom services RFP. If you're not thinking about the changes that could occur at a site, you limit your capacity to respond to changing needs, growth, end-user habits, job functions, or service expectations.
If a company allocates a certain number of employees and resources for what the business needs call for today, but an acquisition may be on the horizon, the choices made today could limit how the company can pivot to accommodate changing needs.
One trend we've observed at college campuses and offices that draw an urban workforce is an increase in package deliveries from services like Amazon, Walmart.com, Zappos.com, a variety of meal delivery services, and more. As brick and mortar retail sales have slowed, many consumers have shifted to e-commerce, and this brings a flood of personal deliveries no one planned for a decade ago. What does this look like three, five, or even ten years from now? For example, at colleges, if a new dorm is under construction, and on-campus residency is expected to increase by a certain percentage, it's important to consider what that percentage increase means in terms of mail and parcel delivery.
Who takes care of your facilities?
C&W Services prides itself on being a strategic partner for our mailroom services clients. It's important to note that we don't sell equipment. Our sales process focuses solely on customer needs, not shoehorning equipment leases into our mailroom services proposals.
Every company has different needs when it comes to mailroom services. We adapt to our clients' needs and position our team members to be the most effective and efficient in the industry. As mailroom services continues to evolve, we are embracing innovation, new technologies, and are a champion of promoting and implementing best practices.