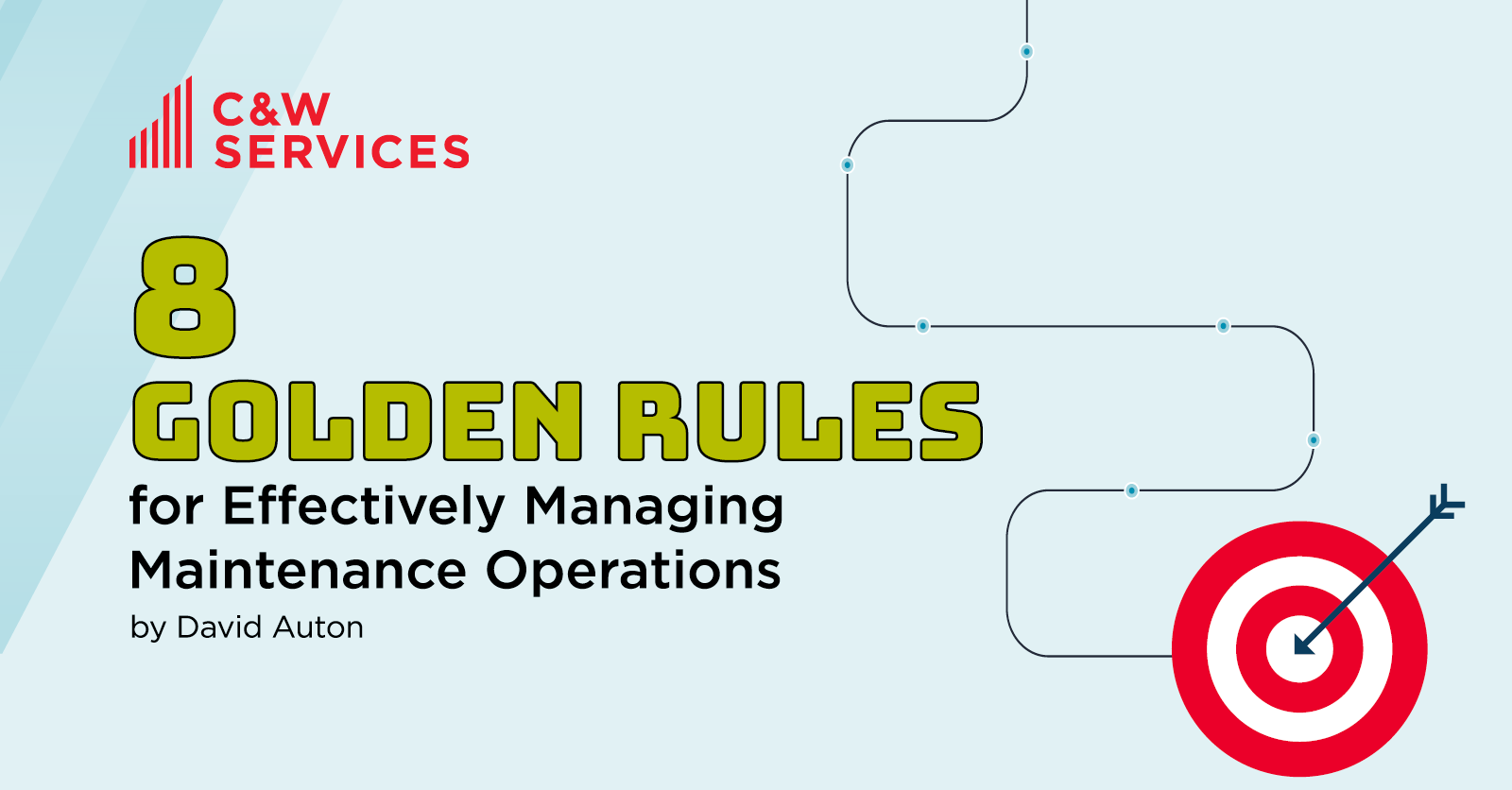 Every facility has its unique culture, operational controls, and challenges.
Relying on consistent performance from the facility maintenance team is critical. When focused on team capability management, several principles should be considered within the continuous improvement framework.
Written by David Auton, Senior Director of Engineering and Maintenance, the Eight Golden Rules are simple guidelines to establish consistent performance and build a foundational maintenance framework that enables improvement. They can be adopted for any organization looking to use maintenance data to drive improvement in their facility service program.