Introducing innovative cleaning techniques at the headquarters of Cushman & Wakefield.
For over 65 years, we've offered efficient, high-quality cleaning programs to a wide range of facilities—from offices to laboratories to some of the world's busiest airports. And we're always looking to improve.
At the Chicago headquarters of Cushman & Wakefield, we recently implemented a number of new innovations, including new carts with built-in tools, ride-on vacuums, and compact auto-scrubbers. We created a short video detailing how these innovations are increasing efficiency and helping the Cushman & Wakefield office project a world-class image.
Learn more about our janitorial service line.
We can create a tailored janitorial program to fit your facility's unique needs. Some of our unique services include:
Green Cleaning – Our industry-leading green cleaning program utilizes cleaning products, tools, processes, training, and processes that make facilities more sustainable and healthy. You can learn more about our green cleaning program here.
Porter and Matron Services – Our team members provide daytime cleaning to high-traffic areas and immediately respond to any unexpected janitorial needs.
Recycling and Water Management – We increase recycling ratios and reduce landfill waste, measurably reducing environmental impacts and minimizing mainstream waste disposal costs.
Specialty Cleaning – We handle any unexpected challenges that might arise, including cleaning up spills and restoring workplaces to pristine condition after a flood or other disaster.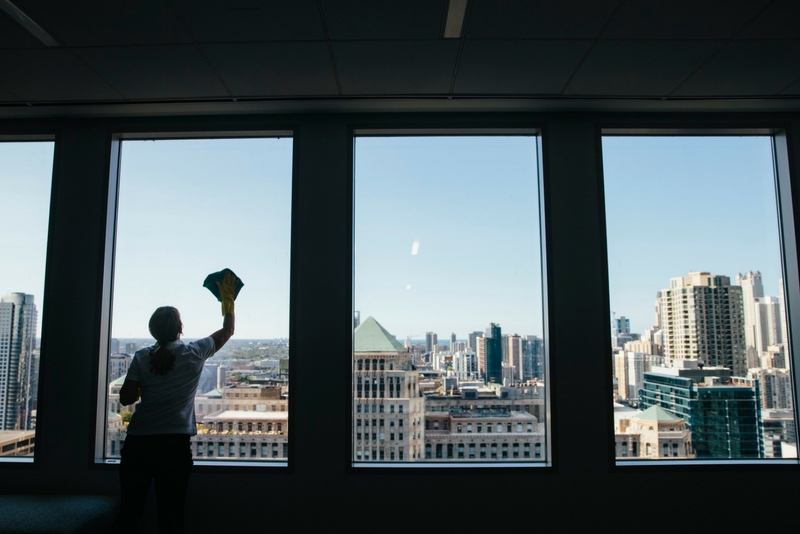 Who takes care of your facility?
Our janitorial service line is raising the value of facilities services across the U.S. and Canada.
Get inspired and read more stories about how we're leveraging new innovative technologies to deliver a broad portfolio of services, develop and empower our people, and define a new status quo.
Let's connect about how our highly engaged team can help you.