To most, Superwoman is a comic book character who saves the world using Kryptonian powers.
To Joshua, though, Superwoman is his mom.
For our Someone I Works at C&W Services Art Contest, Joshua drew a picture of his mom, Linda—a talent acquisition specialist at C&W Services—as Superwoman, flying across North America in search of talented individuals to work for our company.
"My mom likes superheroes, especially Superwoman, so I drew a super girl," says Joshua. "Then I found out my mom recruits all over the United States, so that inspired me to make the maps and the C&W Services buildings."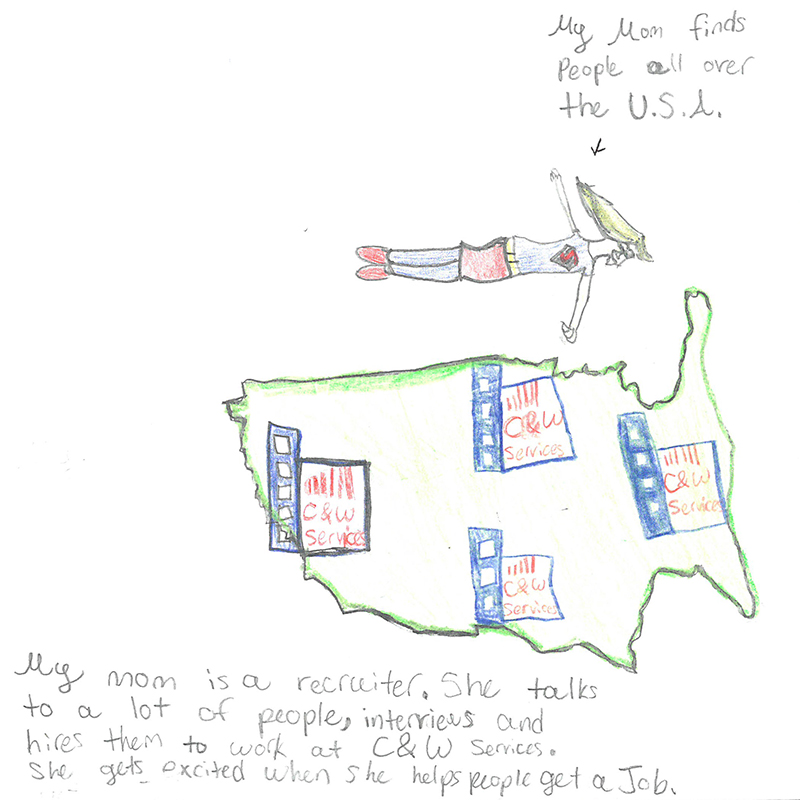 A Picasso in the making.
Joshua did three different versions before finally deciding on his entry. In one, Linda was sitting behind the desk with a window that showed buildings and resumes all over. The other was a photo of Linda in the Superwoman outfit and the final was the one you see now of Linda flying across the United States hiring people across the country.
"I am very proud of my mom because she works hard and loves helping people find jobs," says Joshua. "There was one time a man got a job and cried because he was happy he got the job and not losing his house because he had not worked for a long time, and my mom cried of happiness with him on the phone. That makes me very proud of my mom."
Superwoman and her cheerleader.
But the art contest isn't the only way Joshua connects with his mom. He takes an active interest in her job and cheers for her. Every day when she picks him up for school, he asks her if she hired someone, and when she does, he's thrilled.
"I tell him I don't want him worrying about this stuff, but it's exciting to him," says Linda. "We celebrate together. I think he sees how hard I work and gets really involved."
The purpose of the art contest was to bring children together on Take Our Daughters and Sons to Work Day. Children can't visit many of our facilities due to potential hazards, so they can't participate in the annual holiday. This contest encouraged them to have conversations with their family members about what they do for C&W Services, giving them a small idea of what happens in the facilities services industry and the role in which their family members play.
"My husband and I thought what you guys did was really cool because it gets our kids involved," says Linda. "It's good to share these experiences with people. We care about not only our staff but their families, too."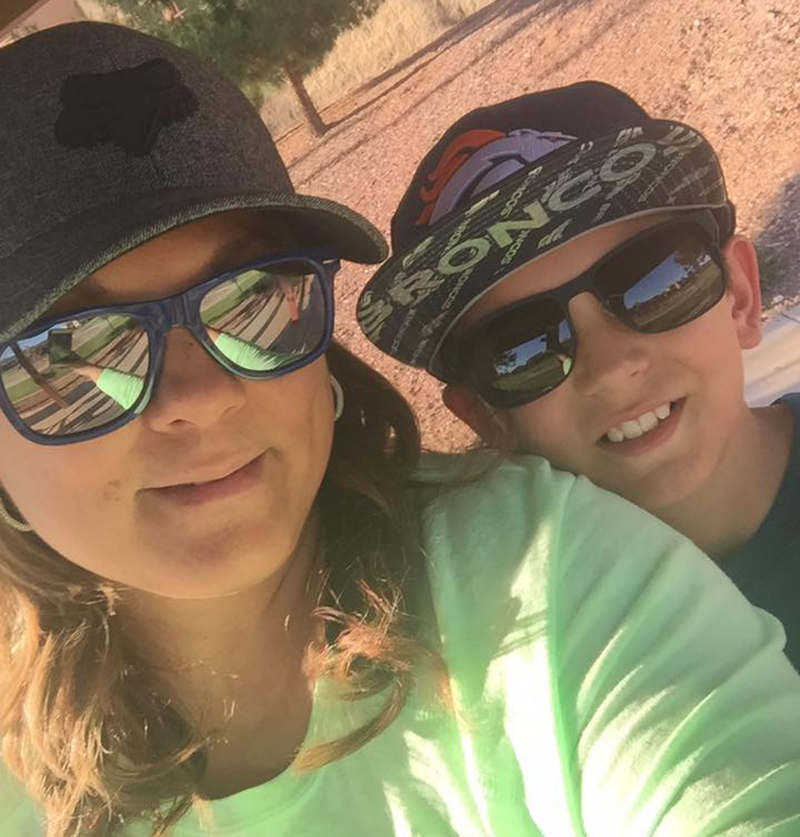 Dreams for the future.
But what does Joshua want to do when he grows up? Talent acquisition may not be in his future, but he, too, wants to serve as a source of support—for animals.
"When I want to grow up, I want to be a veterinarian because I want to work with animals, make them feel better and care for them," he says. "Maybe C&W Services could take care of our building."