Myra Conley wins a 2019 Achievement Award from a global professional services firm.
Myra Conley, a front-line staff member supporting a global professional services firm, likes to let people know she cares. "It's just my personality," she says. "I like talking to people. I want them to be happy. And so, when I can, I like to do nice things for them."
Myra has been at this client site for about 18 months and, in that time, everyone has become familiar with her kindness. For example, when someone's daughter had a baby, Myra gave her some baby things. And last winter Myra made every C&W Services employee at the site a little crochet bag they could put their gloves in.
Myra remains modest about these acts of kindness. In fact, when asked about the bags, she described them as "a fun crochet project." But the client didn't overlook Myra's actions. This summer they gave her a 2019 Achievement Award for all the ways, big and small, she improves the site.
"I was shocked," Myra says. "I was in a meeting when they presented it to me. I'm glad they like what I'm doing. I'm happy everyone knows who Ms. Myra is."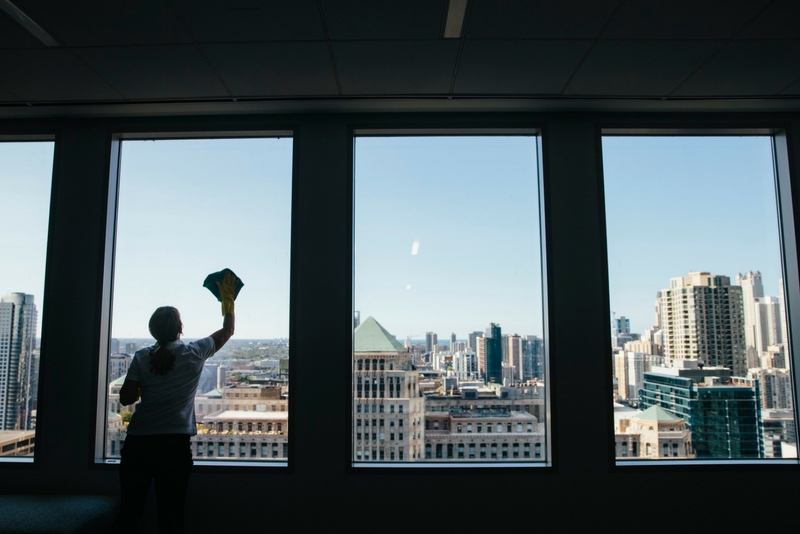 Who takes care of your facility?
This is one of many stories we have from the field that demonstrate how our team's culture is the backbone of our service delivery success. We pride ourselves on delivering a broad portfolio of services, developing and empowering our people, and defining a new status quo.
Get inspired and read more stories about our industry-leading teams.
Let's connect about how our highly engaged team can help you.