As World FM Week continues, Rian Tara Johnson explores the standing of minority women in FM.
By Rian Tara Johnson, Marketing Manager — Americas, Global Occupier Services, Cushman & Wakefield
Bound for Change: Promoting Diversity of Minority Women in Facilities Management.
Changing the norm is a reoccurring theme for female leaders in facilities management and is often championed by a long-standing commitment to diversity programs and inclusive cultures. Within C&W Services and Cushman & Wakefield, we launched a new global Inclusion and Diversity policy, defining inclusion, diversity and respect for others as significant aspects of our organizational culture and a valuable part of our business strategy.
A missed opportunity.
Although many FM organizations and professional associations have adopted women and diversity initiatives, very few concentrate on the intersectionality experienced by minority women in the workplace, especially within leadership roles. A company may not be aware that these experiences of disadvantage and privilege in the workplace can impact FM professional development and advancement of robust diversity programs and policies.
For example, FM management positions tend to have job prerequisites that focus on technical experience and education. Many reports have shown that women, including minority women are underrepresented in STEM—although one may argue that the backgrounds of successful women across the globe who have attained leadership positions in FM have experiences that are a hybrid of both technical and soft skills.
What does this mean? It means that corporations may not be able to maximize their FM talent pool.
I wish to educate and mentor young FM professionals by demonstrating that, as a female leader in this industry, you can lead and influence change in a male-dominate industry, regardless of your gender and/or race. Furthermore, it's been stated that mentorship contributes to the overall job satisfaction and career success of employees. It is beneficial for many women, and it is vital that mentors come from all ethnicities and cultural backgrounds, and be accessible to all.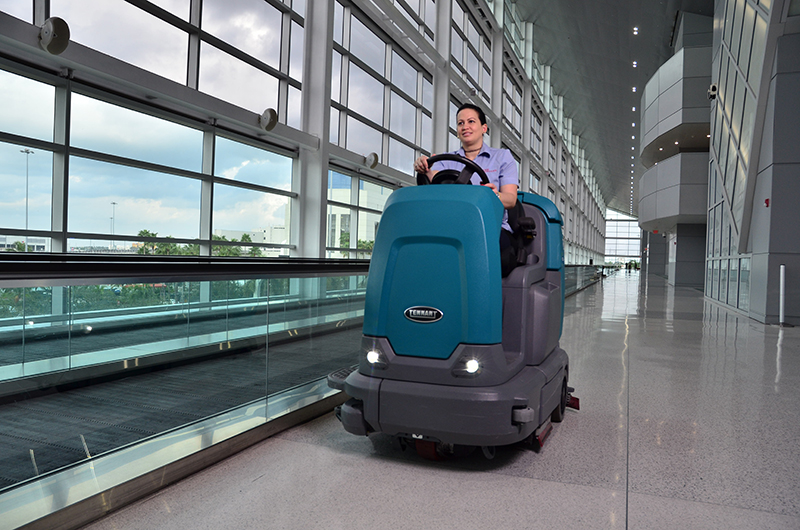 My role in facilities management.
I have been a proud IFMA member since 2015 and have enjoyed working with the Toronto chapter on various events where I obtained firsthand knowledge of the latest FM industry trends and best practices.
Because of my passion for mentorship—and a number of other reasons—I am also seeking a role as the secretary treasurer for IFMA Toronto & South Central Chapter Board of Directors. I am passionate about the advancement, success and effectiveness of minority women in facilities management at a regional level and wish to lead change within the world-class brand and community of FM professionals and decision-makers.
By becoming an IFMA board member, I can challenge the norm and act as a mentor through my commitment to fostering a culture of acceptance for all women in the FM profession.
Rian Tara Johnson is the Marketing Manager — Americas, Global Occupier Services, Cushman & Wakefield. She has been in the facilities management world for 10-plus years. As the newly appointed Marketing Manager, she is responsible for driving marketing strategies, services and increasing brand awareness for the Global Occupier Services account and service lines for the Americas, mandated to Project & Development Services and Integrated Facilities Management.