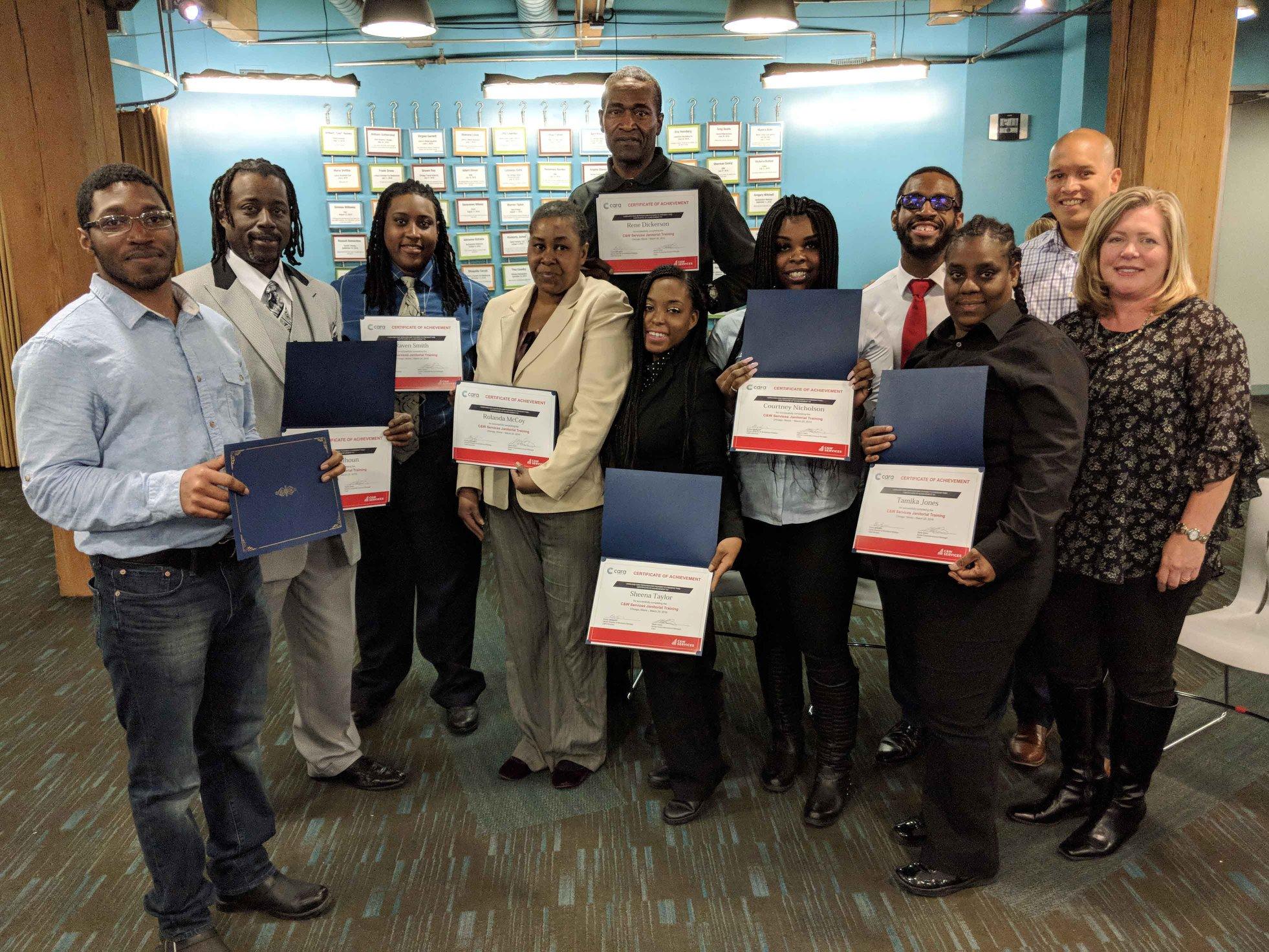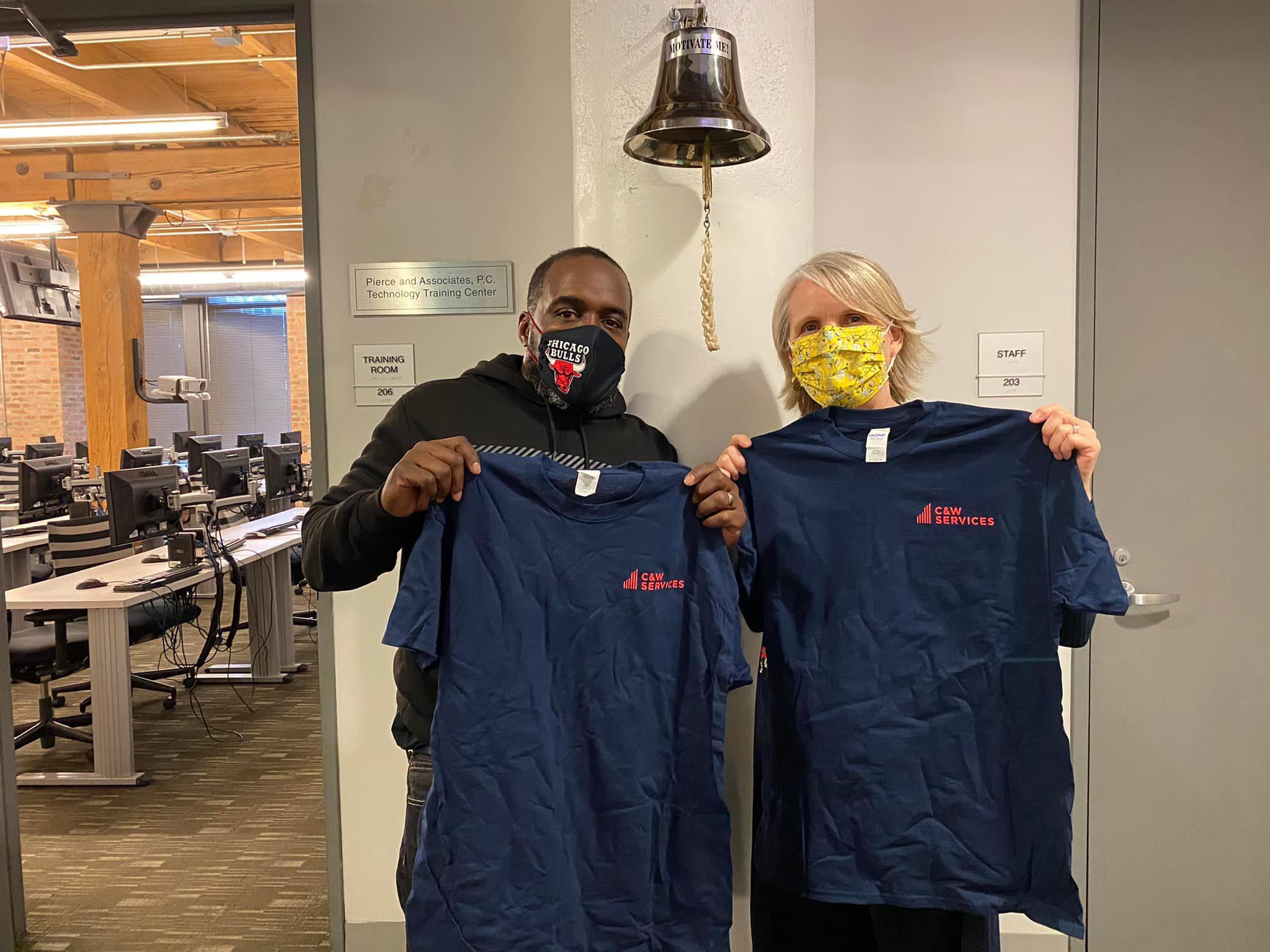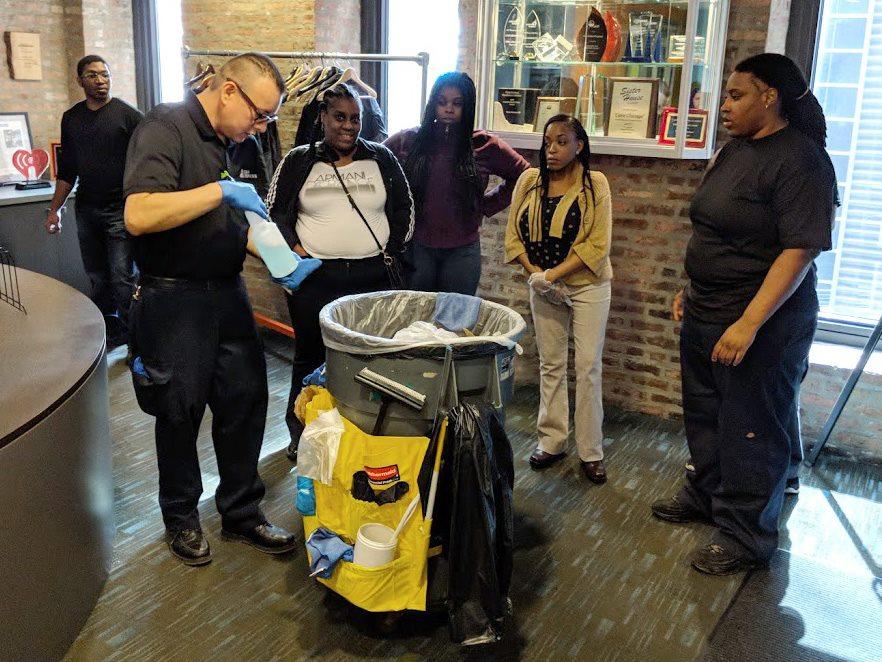 C&W Services is honored to partner with philanthropic and non-profit organizations that serve our communities and create job opportunities.

Through the C&W Services workforce development program, our teams work with social enterprise organizations across the United States who focus on inclusive employment to match individuals with janitorial job openings at C&W Services. This non-traditional approach to talent acquisition provides job opportunities and training at C&W Services for entry-level talent.
Today we highlight our partnership with Cara Collective in Chicago, IL, a non-profit organization and community partner since 2018. Since 1991, Cara Collective has connected more than 8,100 individuals with more than 13,400 quality employment opportunities, achieving a one-year same-company retention rate of 66% or higher for permanent and long-term placements. Cara Collective taps a talented pool of people seeking to lift themselves out of homelessness and/or poverty. By focusing on unlocking a potential candidate's unique strengths, they identify the best pathway to employment based on a person's experience, situation, and aspiration. After employment is achieved, they continue to support the individual through continued education, encouragement, access to resources, and mentorship opportunities.
Through our partnership with Cara Collective, we placed three employees at a client site in Chicago, IL, for our client, Kimberly-Clark. A win-win for all, the employees have made a tremendously positive impact at the site, with one employee stepping into a supervisor role when needed. We take great pride in our collaboration with Cara Collective and our ability to match qualified candidates to positions that serve the interests of our clients. Kristin Stockton, HR Analyst and Sara O'Brien, Director of Workforce Strategy and Development with C&W Services, adds:
We are very thankful for our continued partnership with Cara Collective, supporting the Chicago community, and making a tremendous impact on people's lives. Learn more about Clara Collective at caracollective.org.