Observing Memorial Day.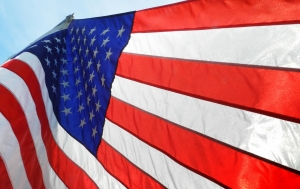 In observance of Memorial Day on Monday, May 30, we wanted to share some helpful information about the general display of the United States flag. Many facilities services teams manage sites with flags, and we believe the following resources will be beneficial for those teams:
If you have a worn flag that needs to be retired, a local VFW Post or American Legion Post can support you in the proper disposal of a damaged flag.
Embracing a day of remembrance.
In addition to our flag display and handling resources, this history of Memorial Day from the Smithsonian is helpful to understand the meaning of the holiday and why maintaining flags properly is so important.
C&W Services honors the men and women of our armed forces who have made the ultimate sacrifice, the service of previous generations, and the dedication of those serving in uniform today: Active Duty, Guard and Reserve. A national moment of remembrance takes place at 3 p.m. local time on Memorial Day, and we invite you to join us in this observance wherever you are.