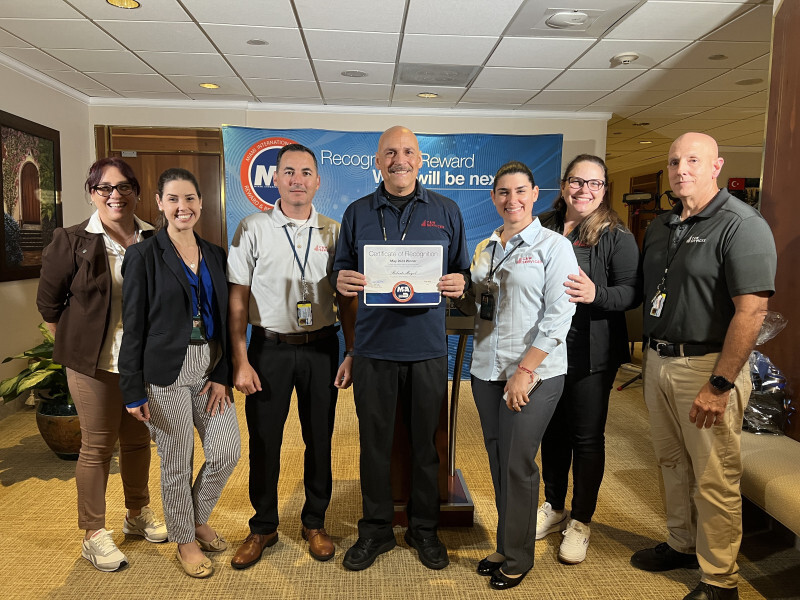 Miami International Airport (MIA) takes pride in its dedicated employees who consistently provide exceptional service to travelers.
Today we are proud to highlight Roberto Mayol, Janitorial Supervisor at MIA, for his extraordinary act that saved a passenger's life.
One evening in April, a passenger walking through MIA, felt severe chest pains and suddenly collapsed, prompting Supervisor Mayol to spring into action. Assisted by two airline employees and a compassionate traveler, Mayol administered CPR, successfully reviving the passenger, and ensuring his survival until he could receive further medical attention.
To honor this extraordinary act of service, MIA presented Roberto with the prestigious MIA Reward & Recognition (R&R) Award, and Employee of the Month. Mayol's dedication and selfless act serves as a shining example of C&W Services' unwavering commitment to make an impact. We are immensely grateful to Roberto for his quick thinking and compassionate actions.