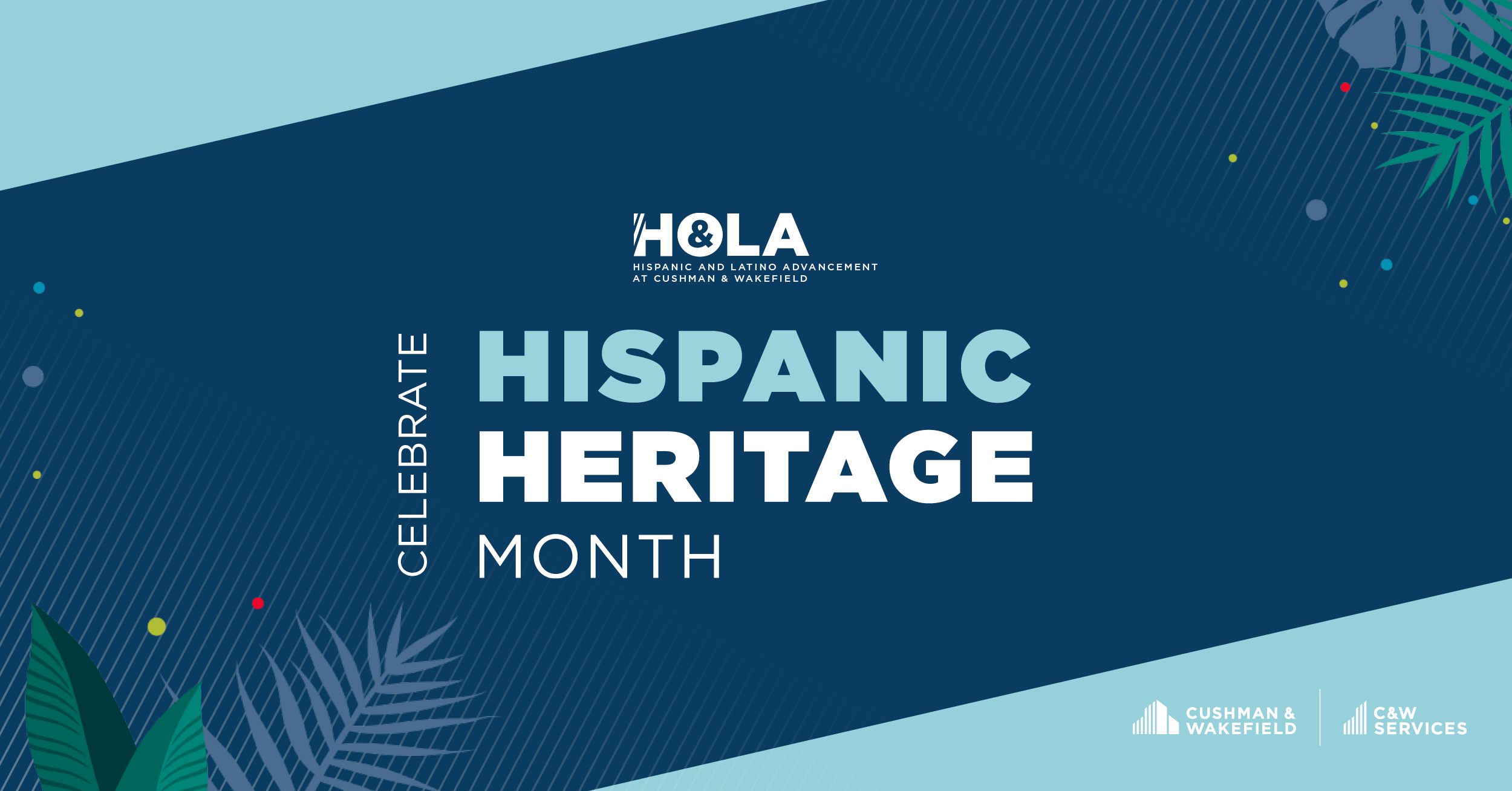 At C&W Services, we take immense pride in recognizing and celebrating the rich history, diverse cultures, and significant contributions of Hispanic/Latino Americans during Hispanic Heritage Month.
This annual observance, spanning from September 15 to October 15, is an important time to honor and recognize the historical, cultural and overall impact that Hispanic/Latino Americans have made in the U.S. September 15 is especially significant, as it marks the anniversary of the independence of five Latin American countries — Costa Rica, El Salvador, Guatemala, Honduras and Nicaragua. Mexico and Chile also celebrate their independence in September.
This year's theme, Unleashing Our Potential: Empowering Growth, Prosperity and Advancement, calls for us to acknowledge and celebrate the significant strides and contributions of Hispanic/Latinos in the economic, political and social growth of the U.S.
For over 50 years, Hispanic Heritage Month has been celebrated and it continues to serve as a beacon of unity, diversity, and cultural pride. Hispanic Heritage Month is a testament to the diverse tapestry that makes up the United States. According to the U.S. Census Bureau, there are more than 62 million people of Hispanic/Latino ancestry in the U.S. today. We are proud that 28% of our employee population in the US consists of individuals who identify as Hispanic or Latino.
As we celebrate Hispanic Heritage Month, we invite our employees, colleagues, and peers to join us in honoring the contributions of Hispanic and Latino Americans. Together, we will continue to build a diverse, equitable and inclusive workplace that reflects the strength of our shared heritage. For more information about Hispanic Heritage Month and to explore additional resources, please visit the official Hispanic Heritage Month website https://www.hispanicheritagemonth.gov/about.html.