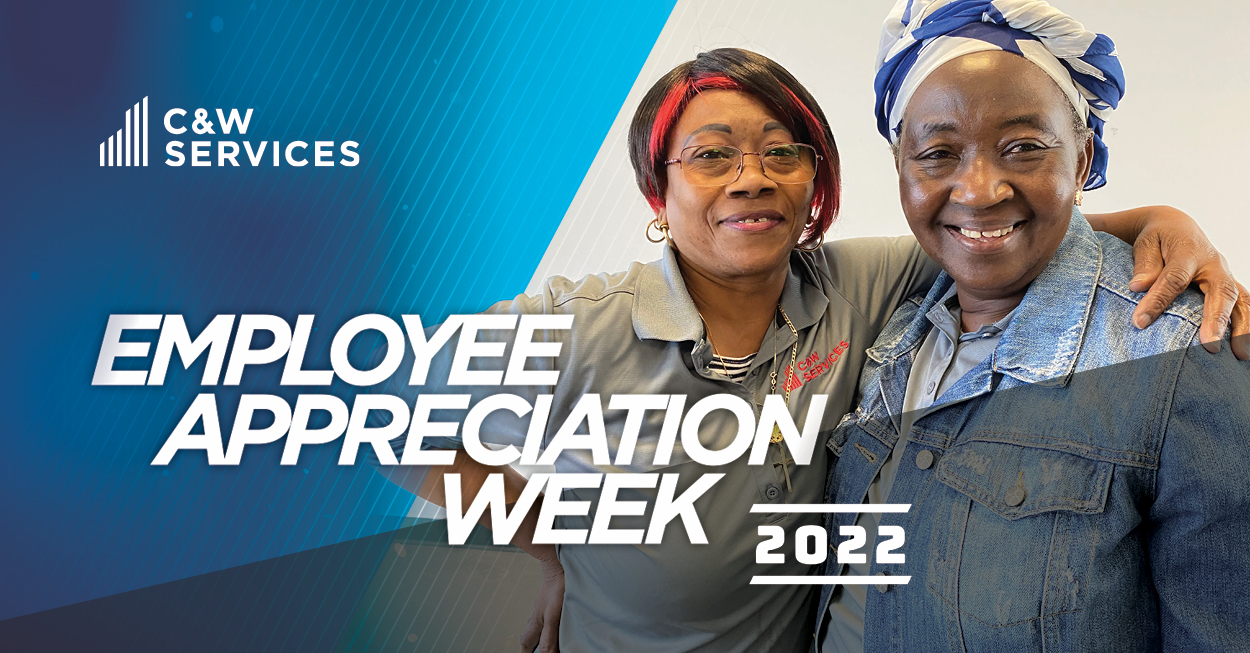 Earlier in the summer, C&W Services held a company-sponsored employee appreciation week to honor and thank our frontline employees through recognition and team events.
Across the organization, managers planned events and gatherings to show appreciation for our employees' hard work and dedication. While it's important to recognize our team members and their hard work every day, it continues to be a priority for our organization to set aside dedicated time to say thank you.
We asked teams to share their events with us, and we received an overwhelming number of photos and positive feedback. Our site teams were very creative in their planning and enjoyed pizza parties, outdoor picnics, dinners at restaurants, a bowling competition, baseball games, and cook outs!
Our people are the cornerstone of who we are at C&W Services, and our success depends on our frontline heroes!
Below are a few photos from various events and sites!