What is the trade-skills gap?
As Baby Boomers retire at an increasingly large rate, the facility services industry is poised to lose about a million people in vital roles over the course of the next decade—and these jobs are not easy to fill. Most roles in the field require vocational training, especially as they become increasingly technologically complex.
This problem, known as the Trade-Skills Gap, is one that we're dedicated to solving, as it has the potential to impact the long-term health of our industry. One of the ways we're tackling the problem is by launching a new program that helps people kickstart their careers in facilities services. The program works by awarding people scholarships to attend a local trade school. While in school, they'll have monthly check-ins with C&W Services and will do an internship with us during their second year. And then, once they graduate, they'll work at a C&W Services client site for at least two years.
We're excited to be launching this program, and are pleased to announce that we just held a signing day for two new scholarship recipients in Blair, Nebraska.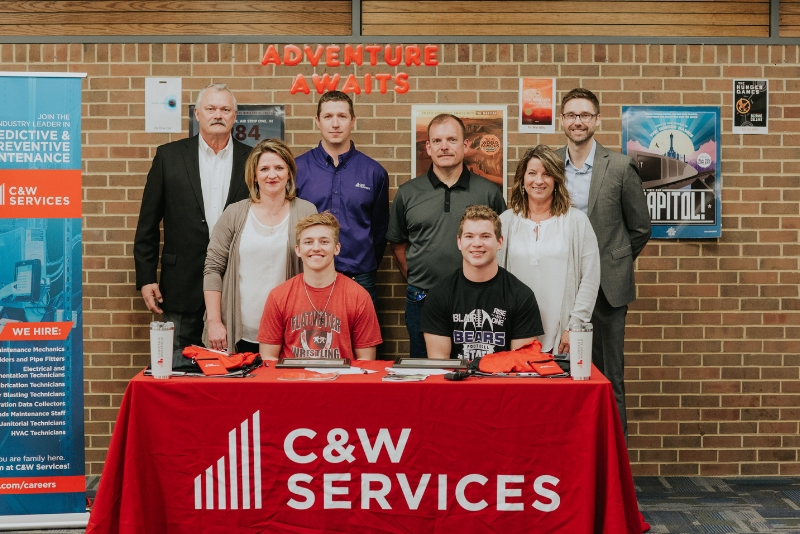 Signing up for the future.
Earlier this month, in front of friends and family, Blair High School seniors Grant Rosenbaum and Trevor Rutcosky accepted their scholarships from C&W Services. They'll both receive tuition-assistance to attend Northwest Iowa Community College and, for two years, will take classes in electrical and instrumentation. Once they graduate, they'll have full-time jobs waiting for them at a C&W Services client based in Blair.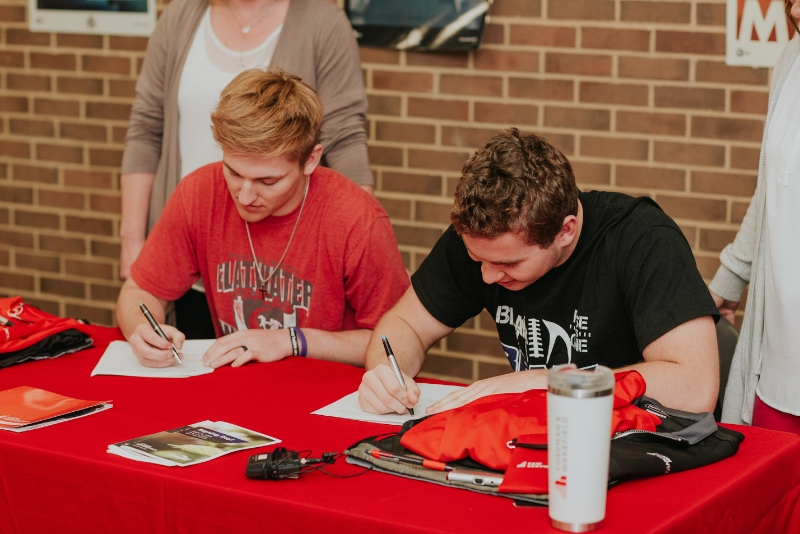 "It's great to see this program growing," says Mark Stotler, Senior Vice President, Strategic Accounts. "These kinds of signing day events show that there are solutions to the trade-skills gap. We're excited to make a commitment to Grant and Trevor. And it's great to see everyone at the signing day—Grant's and Trevor's parents, the superintendent—excited about their future careers."
Grant and Trevor can't wait to start classes in the fall, and both young men are glad to have found the program. "I toured a few traditional four-year colleges," says Trevor. "But I knew that going to a large city wasn't for me. I like being in a small town. So I'm glad I can start my career in the place where I'm from, close to family and friends."
You can learn more about Grant and Trevor and why they chose a career in facilities.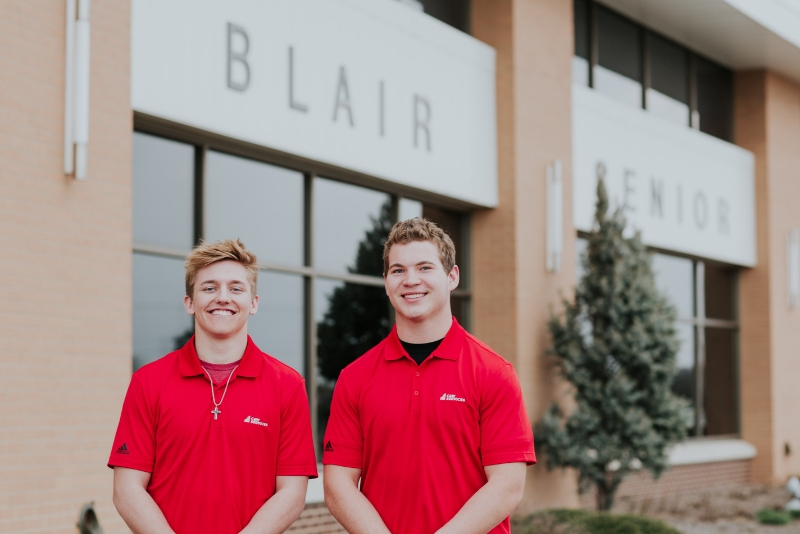 Who takes care of your facility?
These scholarships are one of many ways we're working to ensure the future health of the facilities services industry.
Read more about how we develop and empower our people, and are defining a new status quo.