How our team contained and repaired flood damage at a major facility.
Our teams manage a wide range of facilities—from large manufacturing centers to college campuses to office buildings—and are accustomed to solving unexpected, time-sensitive issues.
At one of our client sites in downtown Boston, a team recently had to think on its feet and put its facilities expertise to use to control a pipe leak.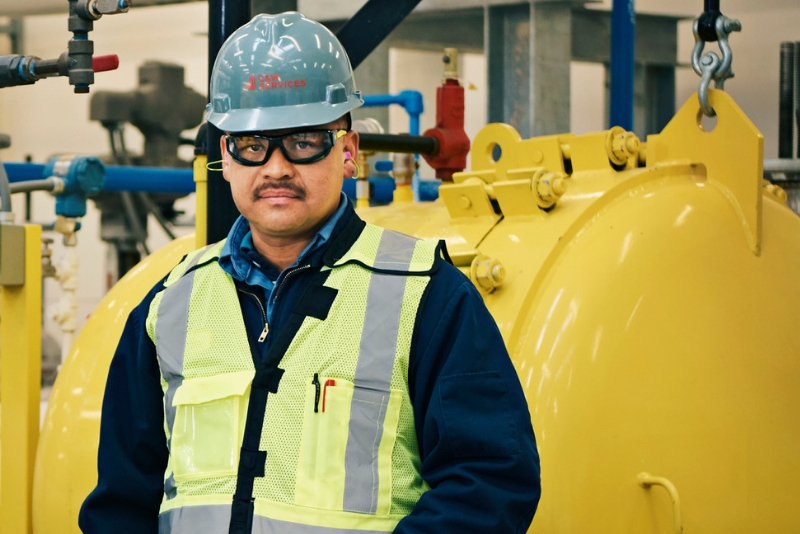 "The leak occurred in the building's cafeteria, which is on the second floor," says Michael Hutchinson, senior area manager. "There was a hole in the pipe and since the pipe was connected to the cafeteria's grease trap, the water that was released smelled terrible."
As soon as the leak was discovered Michael and his team started putting together a solution. "From an engineering perspective, we needed to find the source of the leak, so my team started on that. But we also made sure to follow the established call list and alert the necessary teams."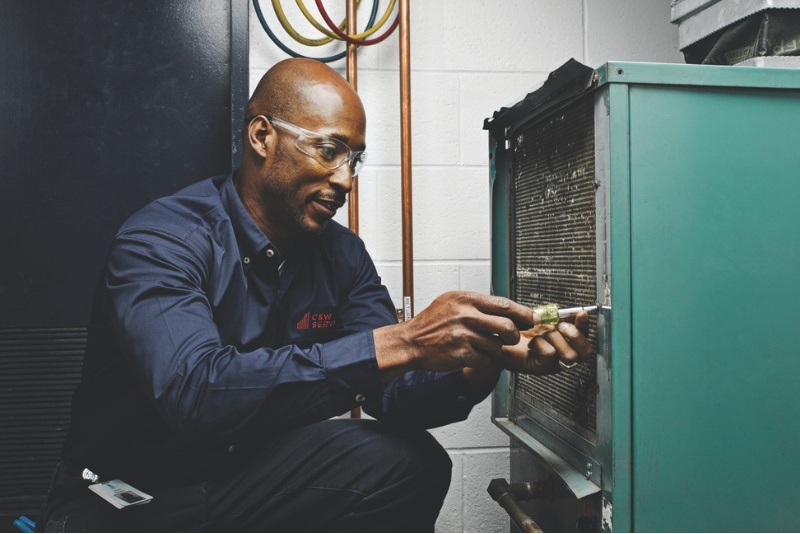 One of the first people Michael contacted was Julissa Taveras, area manager. "I oversee the janitorial staff at the building," says Julissa. "So when I got the call and realized I only had one employee there at the time, my goal was to get as many staff members to the site as quickly as possible."
Julissa was able to assemble a large team, and when they got to the site they immediately started tackling the cleanup from the leak. "First we had to get rid of all of the water with water-vacs," says Julissa. "And then once everything was dried up we started cleaning. Containing the smell was a challenge, but we were able to make some progress with neutral cleaners and humidifiers."
Thanks to this combined team effort, the building's cafeteria was back in service within 72 hours, and the affected piping was completely replaced less than two weeks after the leak.
"It was a big leak, but we were able to get the job done because everyone worked together," says Julissa. "I'll always remember how quick everyone responded. Everyone—from upper management to front-line team members were there ready to work."
Who takes care of your facility?
This is one of many stories we have from the field that demonstrate how our team's culture is the backbone of our service delivery success. We pride ourselves on delivering a broad portfolio of services, developing and empowering our people, and defining a new status quo.
Get inspired and read more stories about our industry-leading teams.
Let's connect about how our highly engaged team can help you.