Outstanding C&W Services employees accepted Achievement Awards on Jan. 31
As part of our annual Leadership Meeting in Phoenix Jan. 30—Feb. 2, 10 awards were given out at the C&W Services recognition dinner—which several clients attended—to celebrate excellence in facilities services and service delivery. The full list of winners and their respective awards is below.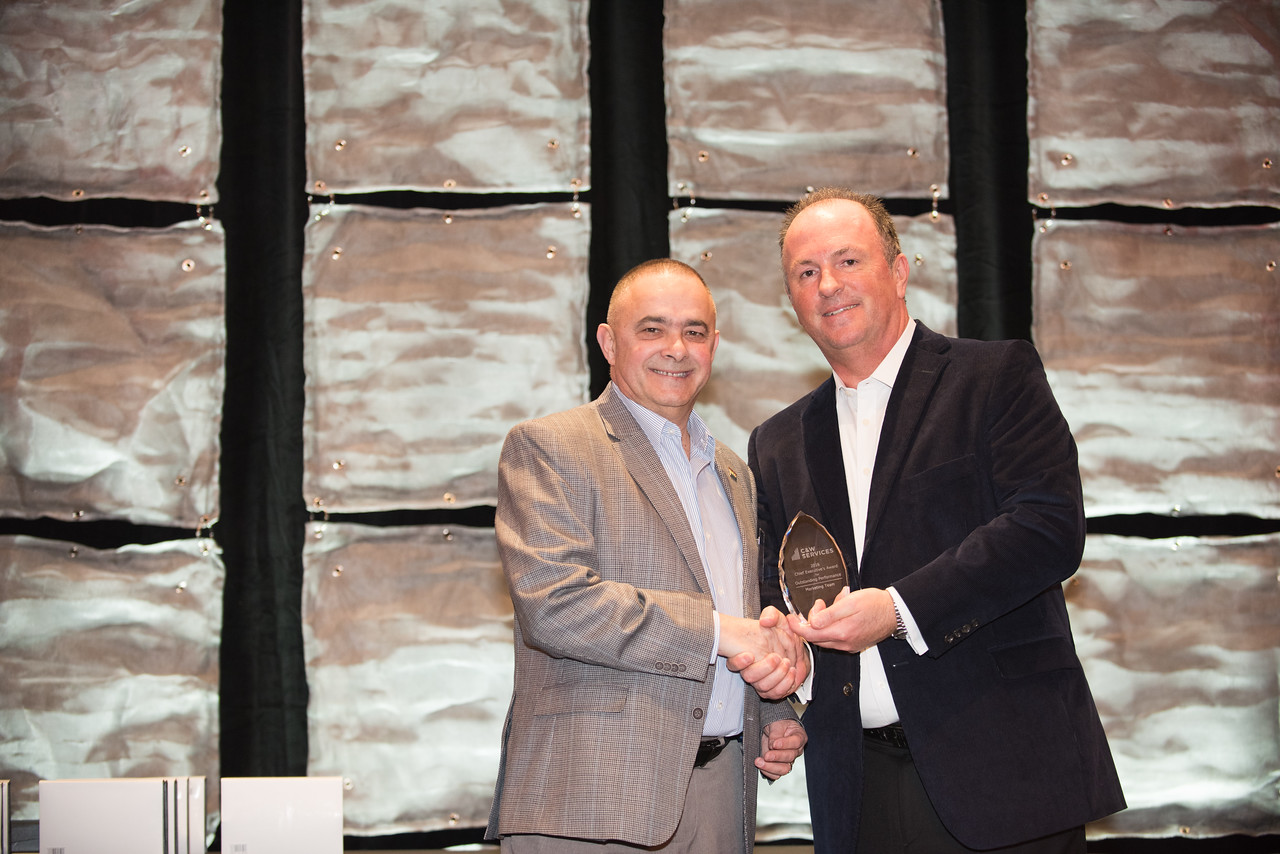 Paul Bedborough, Chief Executive, hands out award to Jay Souza
2016 Outstanding Safety Performance: Northeast North Region
2016 Lifetime Achievement Award: Brantley Wheeler, Vice President, Operations
2016 Facilities Services Salesperson of the Year: Jennifer Teufel, Senior Director, Business Development
2016 Outstanding Region of the Year: Plant Services Group
2016 Chief Executive's Awards for Outstanding Performance:

Bill Ayres, Director of Operations, West Region, FM America
Jim Canavan, Labor Relations, Vice President
Susan Easton, Director, Quality Management
Israel Gutierrez, Account Manager
The O&M team led up by Rick Hurd
The C&W Services Marketing & Communications Team
Recognition is critical to our culture at C&W Services. Every day we celebrate good work in the field with our Spot Awards program, but the Achievement Awards are a special time to celebrate major ongoing accomplishments.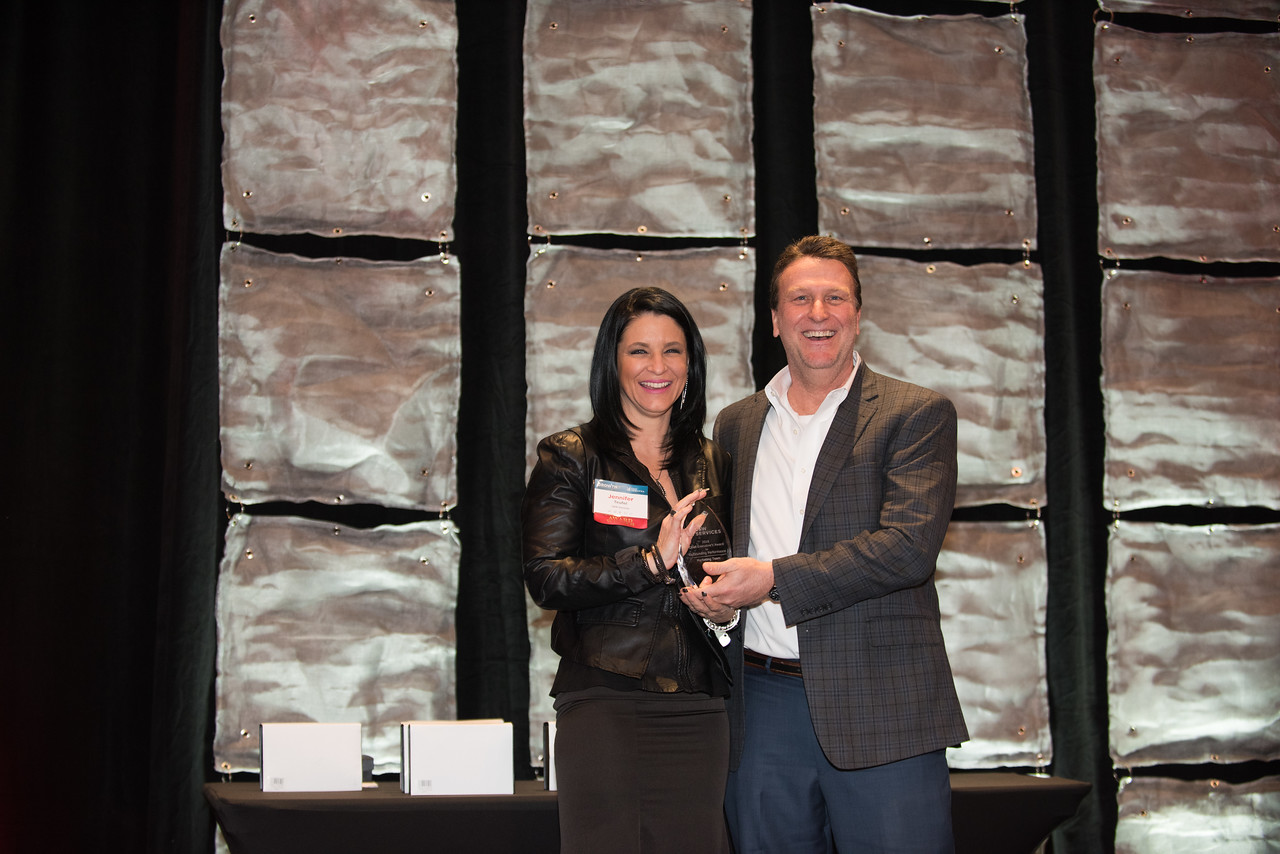 Jennifer Teufel, Senior Director, Business Development, accepts award from Kevin Humphreys, Vice President, Business Development
These awards recognize the performance that makes C&W Services stand out in the facilities services industry. We honor individuals and teams for things like safety performance, client service, cost savings, creative solutions and outstanding performances in general.
Congrats to all of our winners and to everyone at C&W Services for a fantastic 2016! May 2017 be even stronger.