Welcome to our new director of business development.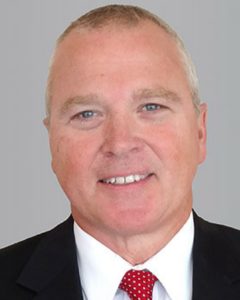 As a sign of our company's growth, C&W Services has hired David Pinkston as the new director of business development for the West Region market, responsible for supporting the corporations and private education sector. David's focus will be on Texas, Oklahoma and the Southeast.
Prior to joining C&W Services, David was the vice president of business development for North America at ISS Facility Services. He also spent 29 years with the United States Department of the Navy across Europe, Asia and the Middle East as a naval intelligence officer in both active duty and reserve services.
Currently, David is working on his PhD in international affairs from Grand Canyon University. He received a master's degree in foreign affairs from the National Intelligence University in Washington, D.C., and a bachelor's degree in international relations and Russian studies from the University of North Texas in Denton, Texas.
We're excited to have David as part of our team!