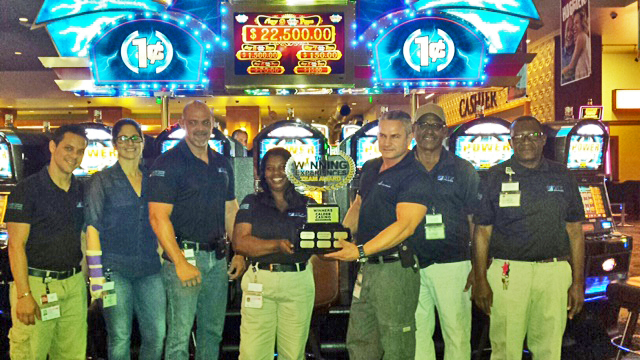 Staying committed to excellence.
Day in and day out, C&W Services employees are actively engaged in creating excellent experiences for our clients, their employees and their visitors. Maintaining a site is a continual commitment—much of which often takes place behind the scenes.
Hard work does pay off.
At Calder Casino in Miami, the behind-the-scenes work of a C&W Services team was pushed into the limelight.
The casino uses a secret shopper program to evaluate customer service in its facility. In the most recent quarterly evaluation, the C&W Services team achieved a perfect score. They were awarded the Winning Experiences Team Trophy for their excellent customer service and outgoing personalities. Our team strongly believes that excellent customer service is a key to excellent facilities services delivery. The account manager of Calder, Oliveros Perez, who was recently promoted, has been with C&W Services for the past four years. Congratulations to Oliveros and his hard-working facilities team for taking home the trophy and for contributing to the casino's success through exemplary customer service.
We salute all of our dedicated janitorial, maintenance, landscaping, office, and mailroom services team members across North America who deliver superb service, just like the Calder Casino team.