Teaming up for NACUBO.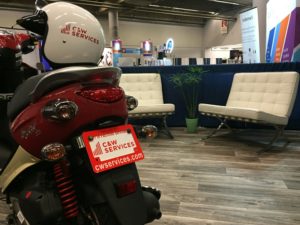 This past week, Cushman & Wakefield and C&W Services headed to Montreal to support the National Association of College and University Business Officers" annual meeting—a networking and educational opportunity that the association offers.
Members from the C&W Services team, and Craig Cassell, global leader for the education practice group at Cushman & Wakefield, teamed up to represent the two companies on the tradeshow floor with a booth that provided information on the real estate and facilities services they offer their clients.
As the only business within commercial real estate industry to offer self-delivery of facilities services, Cushman & Wakefield, together with C&W Services, are poised to provide clients with a unique opportunity they aren't able to get from anyone else.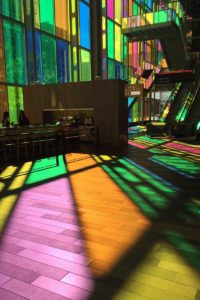 NACUBO hosted another successful meeting.
NACUBO is an association that features members from more than 2,100 colleges and universities nationwide. Specifically, their members are comprised of chief business and financial officers. The association provides these higher education business professionals with a number of benefits and opportunities to enhance their knowledge and business resources.
One such of these opportunities is the above-mentioned annual meeting. This year's meeting was especially successful, providing attendees with ways in which to explore cultural, global and contemporary issues.
"We have attended many NACUBO events throughout the years, and it was great to bring our team—which spans North America—together to meet with college and university officers at the conference," says Ron Tate, vice president, business development, C&W Services. "We enjoyed many meaningful sessions covering a wide range of topics from deferred maintenance to diversity. And, it should be noted, Montreal was a warm and welcoming host city for this landmark event. C&W Services is proud to support NACUBO."