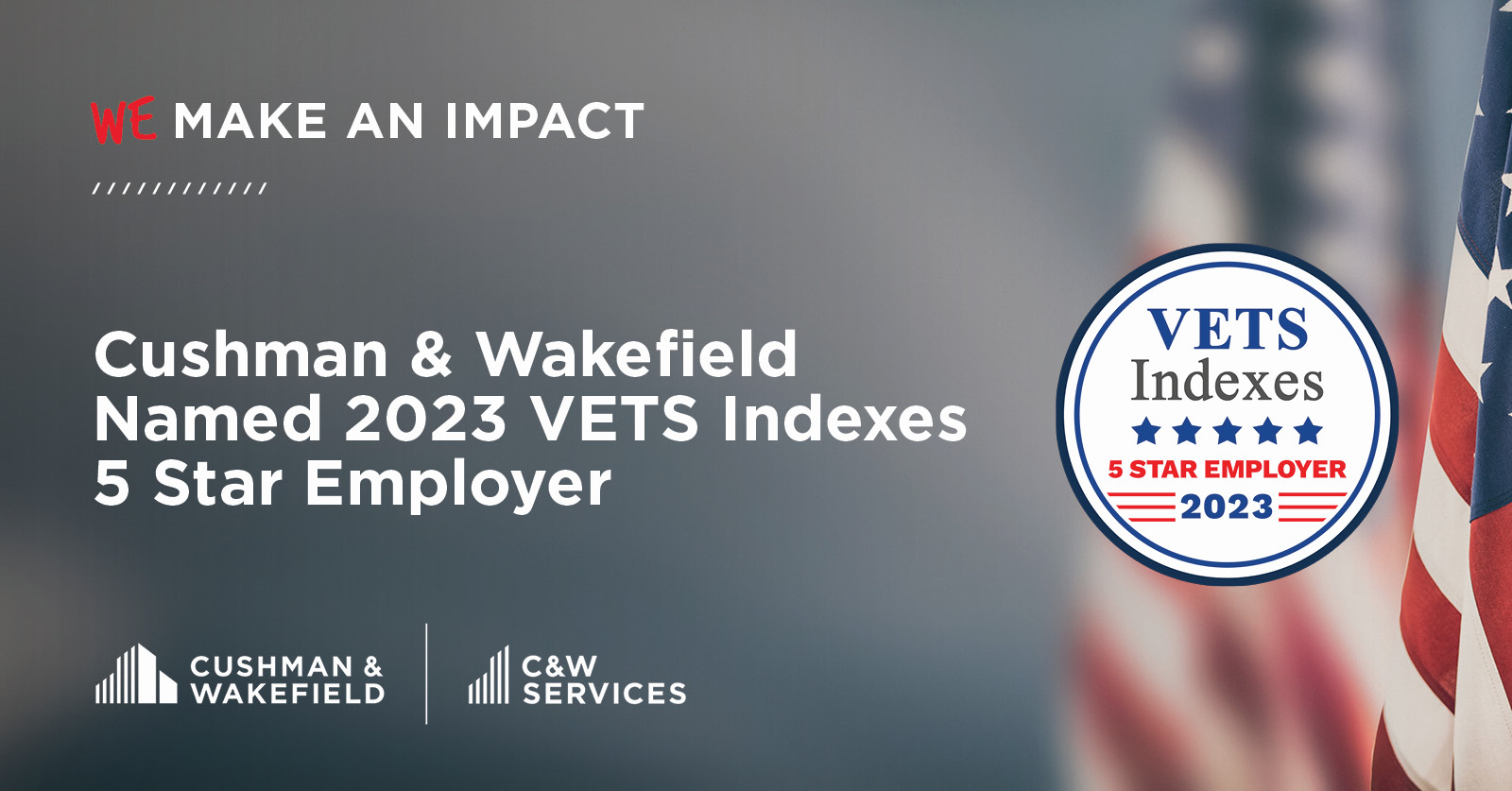 Our company continues to earn recognition for its meaningful efforts to recruit, retain and develop veteran talent in the U.S.
Recently, we received the 2023 Military Friendly® Company award for meeting or exceeding four critical areas of commitment to the military community, which include:
Military Friendly® Employers: We ranked sixth in the Top 10 2023 Military Friendly® Employers with revenue over $5 billion.

Military Friendly® Spouse Employers: This recognition demonstrates our commitment to supporting the military spouse and family community.

Military Friendly® Supplier Diversity Programs: We ranked eighth in the Top 10 Military Friendly Supplier Diversity Programs for partnering with and supporting veteran-owned businesses.

Military Friendly® Brands: This recognition demonstrates our commitment to military consumer protections and having a positive brand reputation in the military community.
Military Friendly® is the standard that measures an organization's commitment, effort and success in creating sustainable and meaningful benefits for the community of active duty, reserves, guard, veterans and their spouses.
In addition, we have been named a VETS Indexes 5 Star Employer for 2023, the highest ranking offered by VETS Indexes and an increase from the company's previous 3 Star ranking. This award recognizes our commitment to recruiting, hiring, retaining, developing and supporting veterans and the military-connected community.
VETS Indexes is a leading voice in veteran employment issues. View the full slate of awardees
"We know that the military produces some of the best talent in U.S., which is why we are incredibly proud to earn these designations that recognize Cushman & Wakefield as one of the best employers nationwide for veterans and the broader military community," said Matt Disher, veteran of the U.S. Marine Corps and leader of Cushman & Wakefield's Military & Veterans Program.
Learn more about the impact Matt Disher makes by leading our top-ranked Military & Veteran's program: Watch here.