A commitment to your facilities.
As the Northeast continues to be battered by the "bomb cyclone," a blizzard propelled by hurricane-strength winds, facilities across the area are closing. However, our teams—through expert preparation and the implementation of best practices—were effective in keeping are clients' sites both safe and functional.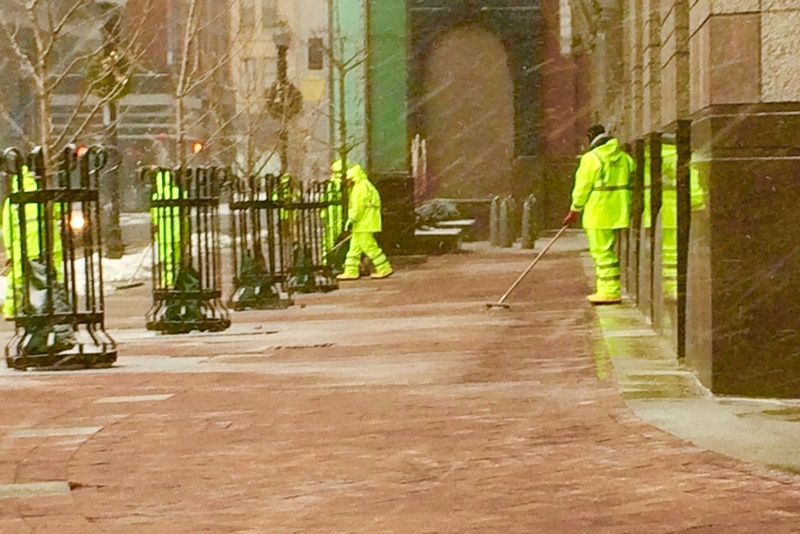 At one client site, our team braved the elements to remove the snow from the building's entryway and sidewalk, ensuring that the people who work in the building could enter and exit safely. They also helped coordinate regular snow removal so that the site would remain in good condition throughout the duration of the storm.
"Thanks for the great job you and your team did in getting the site cleaned up," the client said in an email to C&W Services.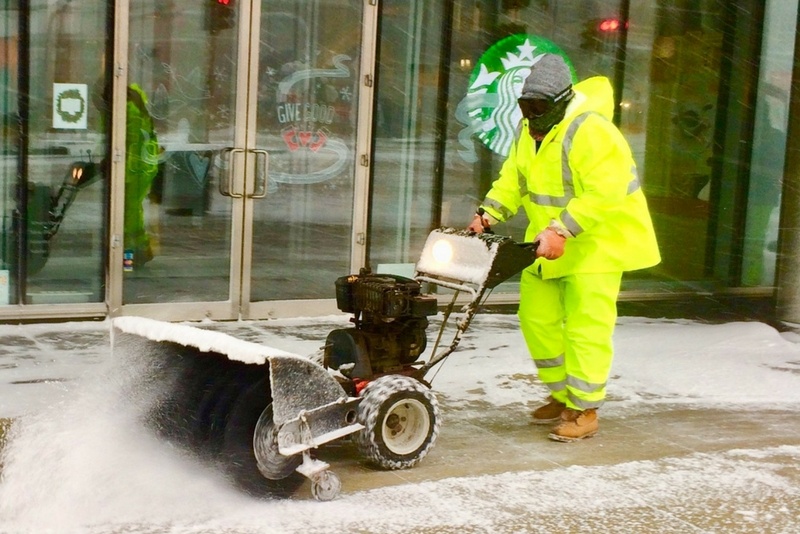 We'd like to take this opportunity to share some of the praise that our teams have gotten from other sites across the Northeast.
"During my drive up Clarendon Street my jaw dropped. I look to my left and our sidewalk looks like it did not even snow in the area. I look to my right and I can barely see the entrance to the building. Big difference in effort!"
"I would like to thank you and the C&W Team led by Frank for the amazing job they did yesterday cleaning up the snow around ourl buildings and entrances here in Boston. I have received a number of compliments this morning about what great shape the campus is in. Thanks for enabling our employees to get into the building safely. Please let your team know that we appreciate their hard work and dedication in such inclement weather and cold temperatures. It is very much appreciated!"
"Just a quick note to thank you for keeping our campus safe. You all put in incredible hours under terrible conditions when we all get to be at home safe and sound. Please know how much I appreciate all your hard work and dedication."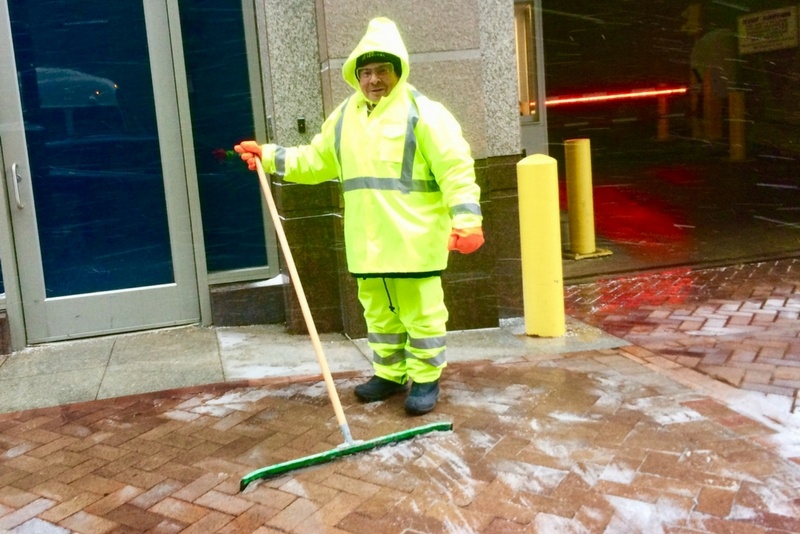 We'd like to thank all of our teams in the Northeast who are going above and beyond in these extreme weather conditions, and we encourage everyone to stay safe.