Learn more about our services through an easily digestible sheet.
Clients learn about us in myriad ways. Now, we have a simple way for you to check out our service offerings and get to know us a little better. This one-sheet overview provides you with all of the basic info you need to understand who we are as a facility services company and the outstanding services we provide.
In one small PDF, you—ll learn what makes us stand apart, the edge we have in the facilities services industry and the values that are most important to us—all the facts in one easy-to-read sheet.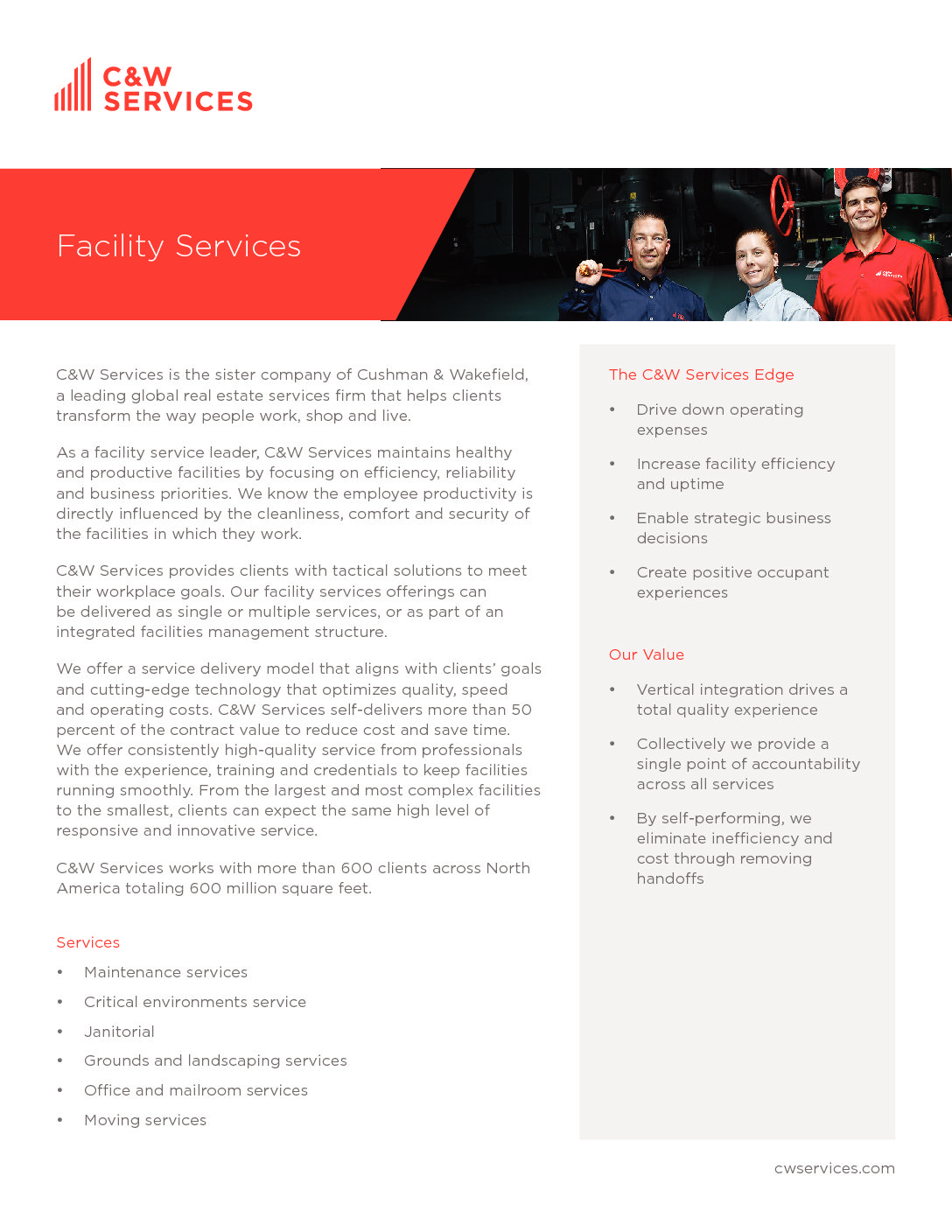 Meeting all your needs.
If your needs extend beyond the traditional realm of facility services offerings (maintenance, janitorial, reliability engineering, office and mail services, and some of our add-on services, including landscaping, facility projects and sub-contract management) we offer self-delivery of facility service capabilities—the only business within commercial real estate to do so.
Our cleaning and janitorial services, especially, make us stand out in the facilities services industry. In every review over the past 10 years, we have received the Cleaning Industry Management Standard certification from ISSA—a leading trade association for the cleaning industry. And recently, we renewed it once more, earning it across the company as a whole not just at a handful of client sites—a relatively rare accomplishment. This prestigious honor underscores the fact that we deliver consistently high-quality services.
We've been in business for more than 65 years, and we have seen that facilities services is by no means a one-size-fits-all offering. We customize the solutions discussed in this PDF to meet the specific needs of every customer. We service clients ranging from public venues such as airports and stadiums, to retail chains, to colleges and universities, to medical facilities, manufacturing plants, traditional office space and much more.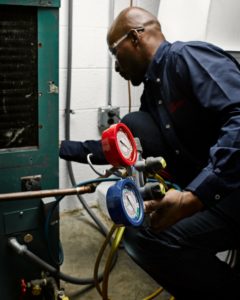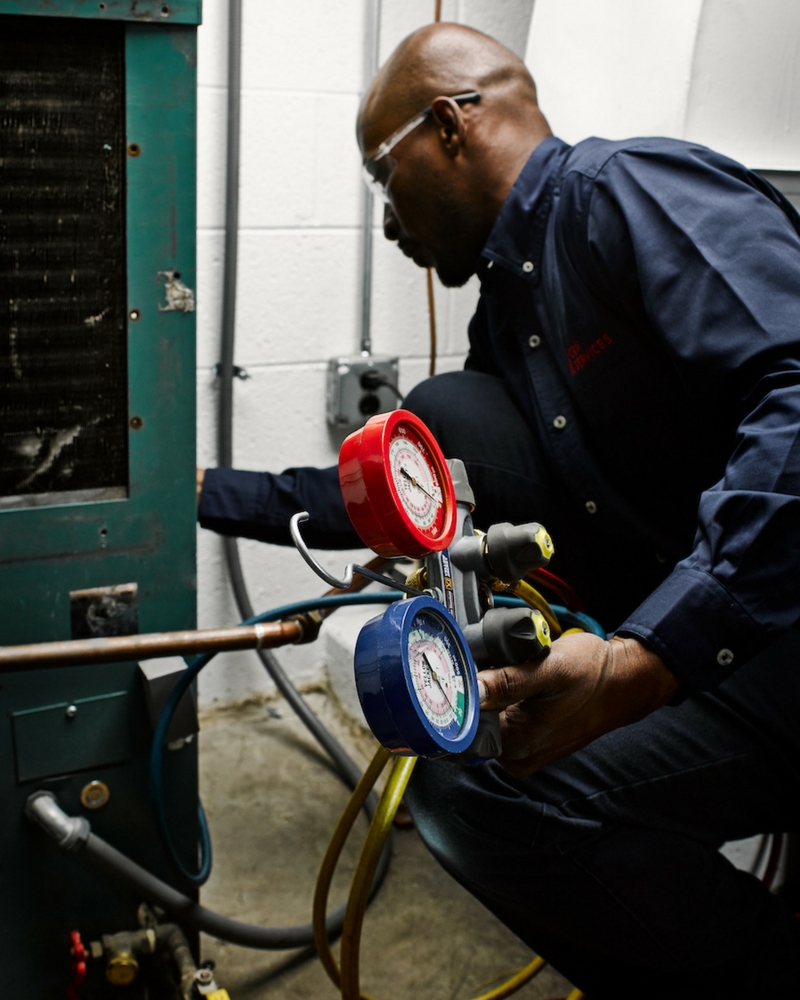 What matters most.
The most important aspect of our company is our employees. Not only do they excel at their jobs, but each and every one of them has their own story, many of which can be found on the service stories section of our blog. They make us stand out in the facilities services industry—you won't find anyone better. The reason why? We have years of experience nationwide, including Boston, Chicago, California and even Canada. Our executive leadership team has hundreds of years of combined experience, and our company has training programs, procedures, safety protocols and processes that are second to none in the industry. Our programs have been tested over the years, vetted through various mergers, and expanded as our clients" needs grow and change. While we have the backbone of strong programming, every quarter our leaders also improve and change on what we have built.
Let's keep in touch.
If you like what you see, consider contacting one of our consultants. A portion of our new business goes through a formal RFP process, often conducted in tandem with facility services buyers and procurement teams. Our consultants can assist you in learning more about what we can do for you.
Want to know more? Get in touch with our sales team to get started.