We helped convert an apartment complex in Singapore into temporary housing for COVID-19 patients.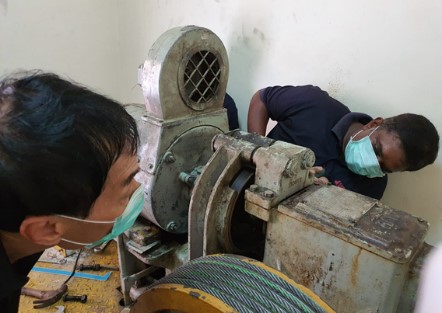 Earlier this year at the height of COVID-19 in Singapore, C&W Services was tasked with converting a series of existing buildings into quarantine facilities. One of the major assignments in setting up these quarantine facilities was to operationalise elevators which had not been used for some time, as the buildings had previously been vacant.
The project began near the end of February. Our team's first step was to conduct an in-depth inspection of each elevator block and then draft a maintenance plan. Once the plan was approved, our teams went to work, implementing multiple shifts to make sure progress continued around the clock. Projects of this scale can go on for months, but our team completed everything in about six weeks.
"It was miraculous," said Chia Meng Loong, Senior Project Engineer. "I'm so proud of the team and their positive spirit."
We'd like to thank everyone who contributed to this project, and we're proud to be helping in the fight against COVID-19 the world over.