Our executive team partnered with Community Servings for our Week of Giving.
This week, December 9th – 13th, is C&W Services' and Cushman & Wakefield's Week of Giving. It's a week designed to celebrate our culture of community service and to encourage all of our employees to do a great thing before the end of the year.
The C&W Services Leadership Team got involved by partnering with Community Servings, a Boston-area non-profit that provides nutritionally tailored, made-from-scratch meals and nutrition training to people who are unable to cook for themselves or their families because of a critical illness. The Leadership Team sponsored a full day's worth of meals—about 2,500— and worked alongside Community Servings' culinary team to prepare, package, and label the meals.
"The day was a great, fulfilling experience," says Paul Bedborough, Chief Executive. "Being an engaged and positive part of our communities is one of C&W Services' Guiding Principles. And this week is a testament to how seriously we take those principles. They're at the heart of everything we do and guide our vision as a company."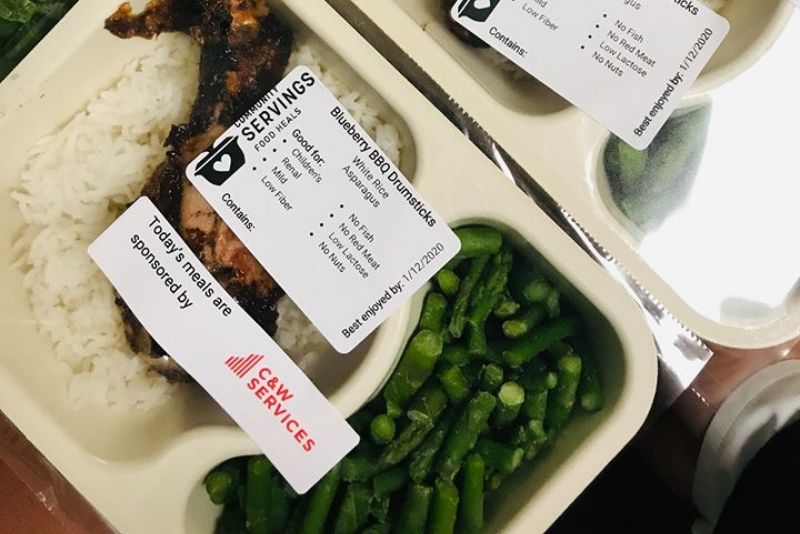 Get involved with your team.
For C&W Services employees, no effort during the Week of Giving is too big or too small to celebrate and share. Please take lots of photos of your team in action and upload them to the Community Outreach page of KHUB. On that page, you can also find invitations, signs, and other resources to help promote your event. You can also send your photos to the marketing team.
We're looking forward to seeing all of this week's great events!
Who takes care of your facility?
This is one of many stories about how we serve our communities and put our guiding principles into action. Get inspired and read more stories about how we're raising the value of facilities services and defining a new status quo.
Let's connect about how our highly engaged team can help you.