Meet Grover
Students hopping in and out of fountains isn't a typical scene, but such is the case at a prestgious university in Palo Alto, California—a C&W Services client since 2010—where fountain hopping is a year-round tradition. So, cleaning those fountains is an important part of the janitorial services work our employees provide.
"Fountain hopping is a popular tradition among students," says Grover, C&W Services account manager at the site. "Everyone was happy when the fountains were turned back on in April after a voluntary two-year shutdown due to the drought."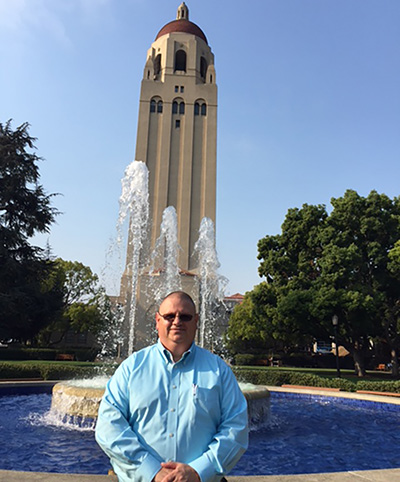 Maintaining beauty.
Grover, who has been with us for 20 years, transferred from a client in San Antonio to head up services at the university in 2010. What Grover enjoys most about his work is the campus" natural beauty and the employees who tend to it every day.
"The employees really take pride in their work, and they enjoy working at a unique and beautiful institution like this," he says.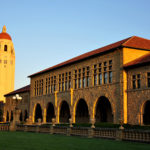 Going green.
Grover and his team are constantly looking for ways to innovate and bring new ideas to improve its custodial services for the university.
One such initiative is adhering to university's goal of reducing gas emissions on its campus. To help with this, the facilities team is moving away from driving gas-powered vehicles and instead traveling across campus on scooters and bikes.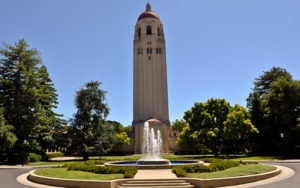 "We try to participate in these initiatives," he says. "This philosophy of service is important here because priorities are constantly changing."
Who takes care of your facilities?
Grover is one of many stories we have from the field that demonstrate how our team's culture is the backbone of our service delivery success.
Get inspired and read more stories about employees just like Grover.
Let's connect about how our highly engaged team can help you.