C&W Services is creating career pathways in the facilities services industry.
Last year, in response to the challenges presented by the trade skills gap, we launched our newly designed apprenticeship program. This two-year program provides participants with rigorous on-the-job training and tuition assistance. Additionally, we've leveraged our numerous local partnerships to provide a structured program using established curriculums. You can learn more about our apprenticeship program here.
Paul Bedborough, C&W Services' Chief Executive, recently called all of our apprentices to check-in on their progress and see how they were doing. Below, you can read about what Paul learned, and gain some insights into the work that our apprentices do.
Cleo Wilson
Cleo has over 14 years of maintenance experience, having worked a variety of roles including machine adjuster and conference room set-up tech. He joined C&W Services in July 2017 as a Utility Tech.
Cleo is excelling at school. He's appeared on the Dean's List multiple times and has a perfect attendance record. He says that work is going well, especially since the account where he works is now fully staffed and he can get more on-the-job training hours.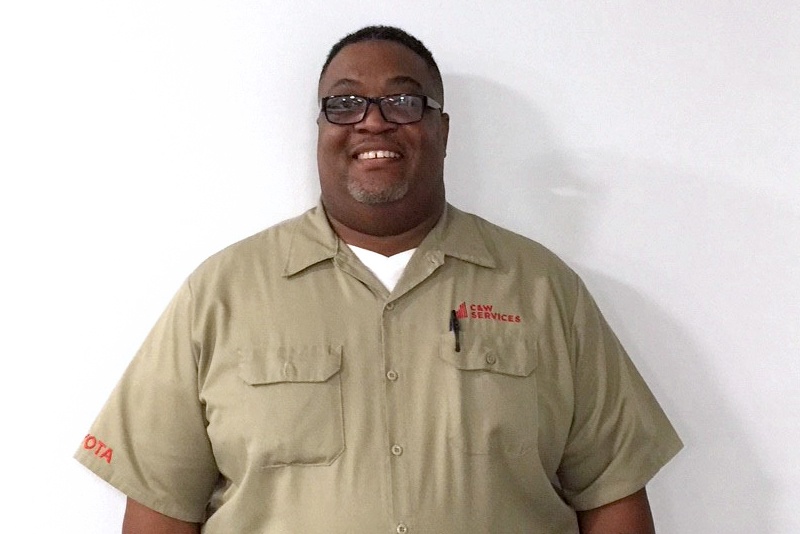 Manuel Zarate
Manny's past work experience includes two years detailing, prepping, and inspecting vehicles for an auto body company. He has also worked as a stocker/scrapper for a drywall company. He joined C&W Services in October 2017 as an HVAC Apprentice.
Manny is doing well in school, and he says that he's really enjoying what he's learning. At work, Manny is receiving on-the-job training for a variety of tasks.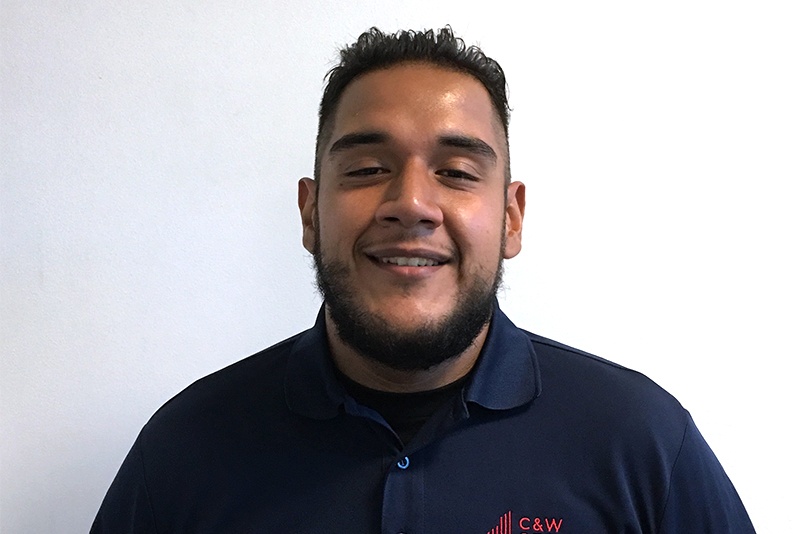 Jaime Llantada
Before Jamie joined C&W Services two years ago, he installed electrical equipment like MMC cabinets, lighting fixtures, and refresh panel breakers.
He is excelling at school, having had repeated Dean's List appearances, and he has maintained a perfect attendance record. Other students at the school look up to him and seek him out for guidance given his past experience in electrical maintenance.
He is also doing well at work. Recently, he troubleshot a couple of reach-in coolers, and he consults with the journeyman union mechanics for direction when needed. He says that his goal is to reach, what he calls, "The Silicon Valley Standard" when it comes to skilled workers.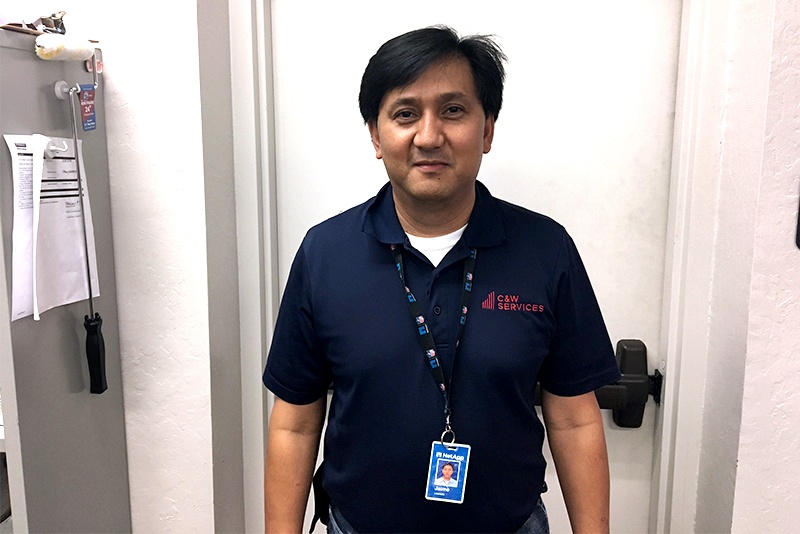 Jorge Rosario
Jorge's past work experience includes troubleshooting equipment and helping with set-ups and changeovers at a local plant. He also has experience repairing high-grade espresso machines and commercial juice systems. He joined C&W Services in early 2017 as a General Maintenance Worker.
When it comes to his work as an apprentice, Jorge says there was a steep learning curve at the beginning, but that he's now doing a great job supporting senior team members. His on-the-job training includes daily sessions where he discusses theory and hands-on subjects with the O&M Manager. He says that he gets a lot of out of each of these sessions and that he's excited to learn more.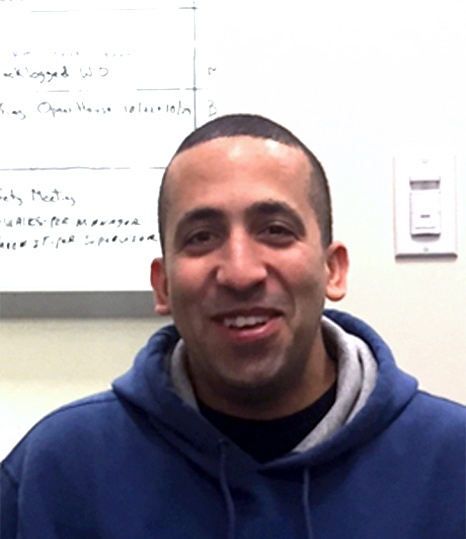 Paul Howell
Paul began his career as a maintenance technician doing preventive maintenance across multiple properties. He joined C&W Services in November 2017 as an HVAC Apprentice, and he says that he's really enjoying the experience. He's learned a lot about replacing heat pumps by assisting other team members.
He's also enjoying school. He says that his classes are great, and that they are well taught.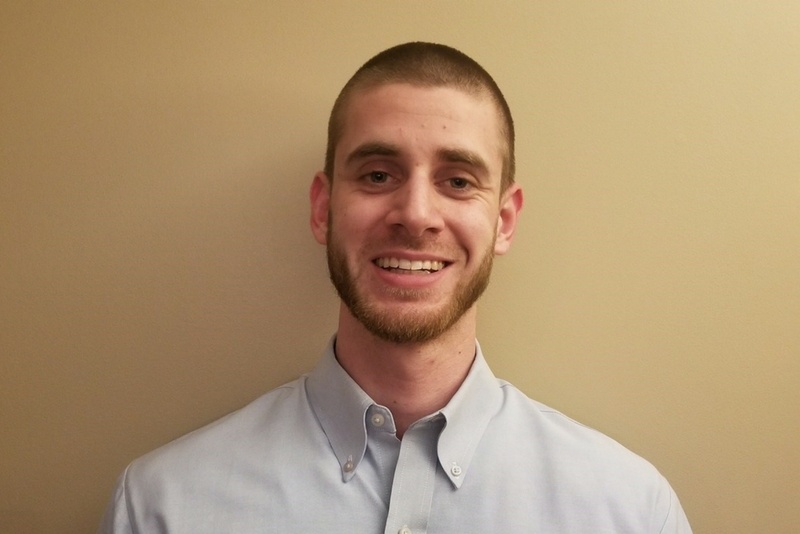 Frank Martinez
Frank's work background includes customer service roles; landscaping and grounds work; and, most recently, working as a security officer for another facilities services company. He joined C&W Services in October 2017 as an HVAC Apprentice.
In his first semester at school, Frank made the Dean's List and maintained a perfect attendance record. He says that that has been hard to keep up, but that he's working hard to balance work and school.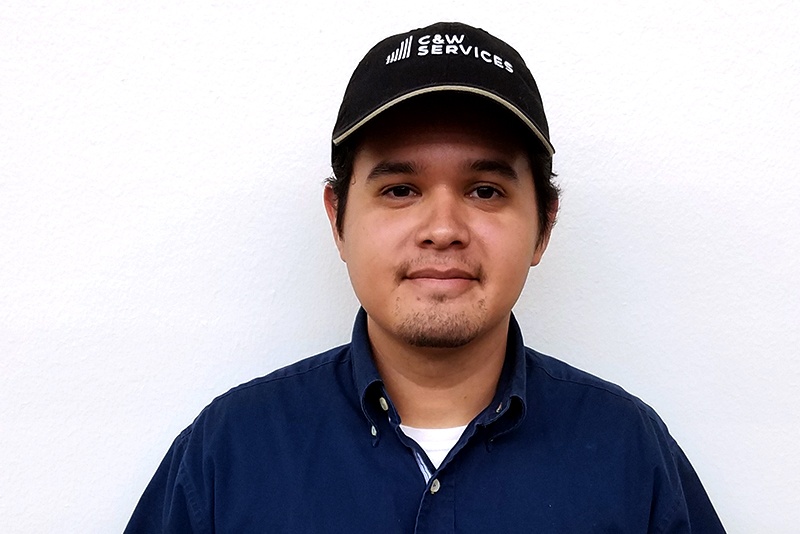 Who takes care of your facility?
Our apprentices are some of the stories we have from the field that demonstrate how our team's culture is the backbone of our service delivery success. We pride ourselves on delivering a broad portfolio of services, developing and empowering our people, and defining a new status quo.
Get inspired and read more stories about our employees.
Let's connect about how our highly engaged team can help you.