Quick, efficient, and cost-effective flood repair.
For our team at a major Boston office building, the morning shift usually follows a certain rhythm—complete daily tasks, check work orders, tackle deferred maintenance. But earlier this year, when Victor Ayala, area manager, arrived at work he quickly found out that this day was going to be different.
"I had just sat down at my desk when one of my colleagues ran in and told me there was a huge flood from the 7th floor to the mezzanine," Victor says. "A pipe had burst open and was running freely down the stairwell."
Victor and his team quickly jumped into action, alerting the necessary parties and contacting engineering so the water could be shut off.
"There was a lot of water," Victor says. "We were concerned about safety hazards, and so we started evacuating the building. Once everyone was out and we confirmed the building was safe, we turned our attention toward cleanup.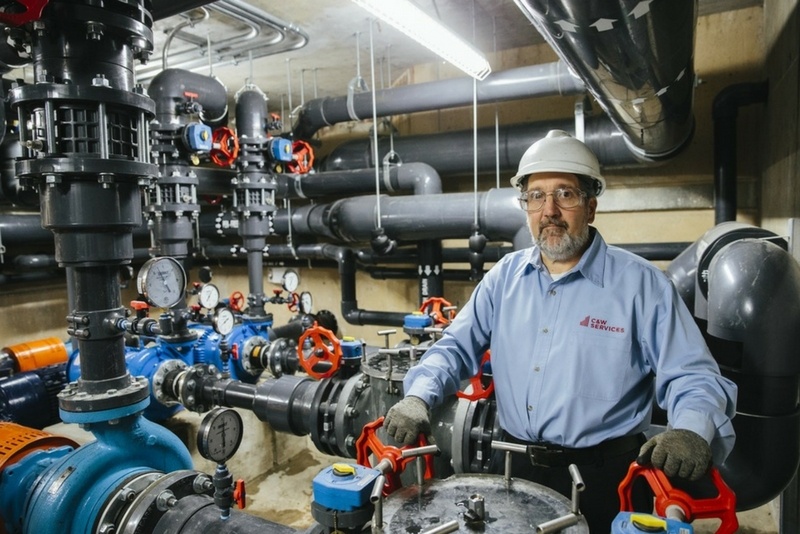 How to extract water from a large office building.
Because of our large network of client sites, we're able to send additional resources—staff members, machinery, subject-matter experts—to a specific site when it faces a large issue. In the case of the flood, we had additional teams of cleaners and equipment to the site in almost no time at all.
"Our first set of teams was focused on extracting the water," Victor says. "They carried wet vacuums to each of the affected floors and began clearing them out. We also placed a large number of blowers and humidifiers at strategic locations throughout the building, and we cut out sections of the wall to ensure that there was no water damage inside the walls. Once that set of teams went home for the day, we brought in a completely new crew to begin sanitizing. Using this two-team structure, we were able to get the building back to normal operations within two days."
Repairing seven floors worth of flood damage in a 48-hour timeframe is a huge achievement, and we'd like to thank everyone who contributed to the effort. "Regardless of their title or position, everyone pitched in and did their best," Victor says. "The teams worked hard, and leadership made sure we had all the support and staff we needed. Without everyone's effort, we wouldn't have been able to get the building up and running again so quickly."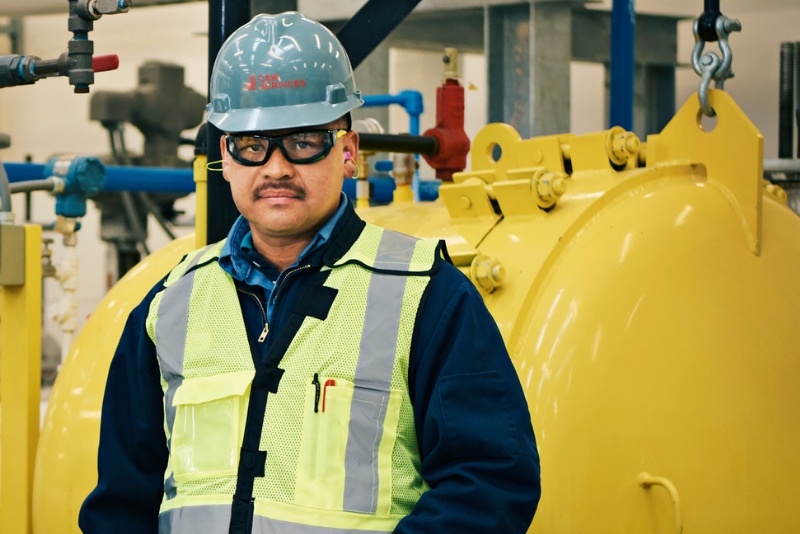 Who takes care of your facility?
This is one of many stories we have from the field that demonstrate how our team's culture is the backbone of our service delivery success. We pride ourselves on delivering a broad portfolio of services, developing and empowering our people, and defining a new status quo.
Get inspired and read more stories about our industry-leading teams.
Let's connect about how our highly engaged team can help you.