Providing industry-leading upgrade assistance.
Partnered with a large pharmaceutical company to assist them with an eight-week shutdown at their manufacturing plant in Silicon Valley.
Provided 24/7 equipment, facilities, and security support.
Delivered 100% of the shutdown's goals.
With their complex systems and specific facilities needs, large office and manufacturing campuses have long struggled to execute improvement projects without disrupting production, company profitability, employee convenience, and sustainability. Because of this, more and more companies have started to partner with facilities services providers that understand their unique project management needs. C&W Services is an industry leader when it comes to these kinds of improvement projects. We recently partnered with a large pharmaceutical company to provide project management and utility services for an eight-week plant shutdown at their manufacturing facility in Silicon Valley.
"The purpose of the shutdown was to boost the site's manufacturing capabilities by upgrading utilities, replacing some older pieces of equipment, and increasing capacity," says Karina, the account director at the site. "And our role was primarily to support the client. We provided 24/7 equipment support, facilities support, and security—setting up an escorting service for workers at the site."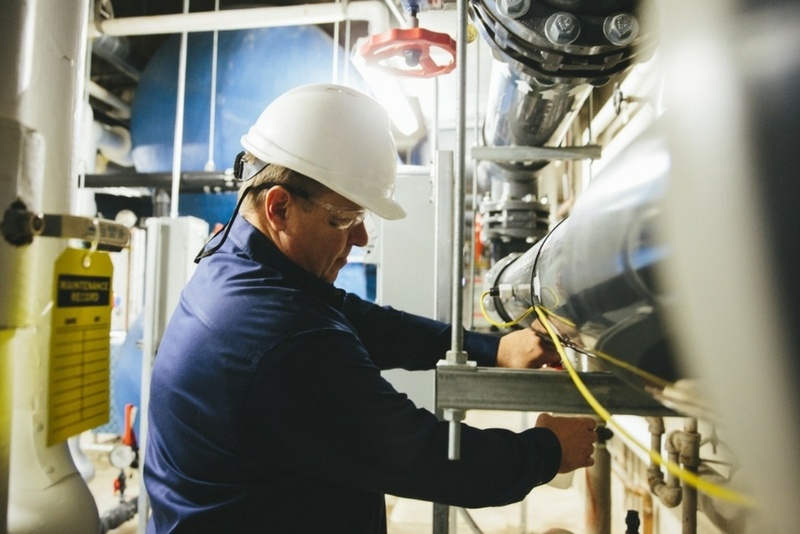 Our team of experts can help ensure that facilities projects are delivered on time.
After the client determined when to hold the shutdown, one of our first tasks was to bring in the necessary team of experts to oversee the technical planning of the project, which included things like the de-energizing of equipment for service; Lockout-Tagout (LOTO) of systems for connectivity; safe shut down and start up; and the effective managing of utility supply to existing, and expanding, parts of campus.
"Right away we were able to demonstrate to the client the value we brought to the project," says Karina. "David Auton, our Senior Director of Reliability Engineering, spent two weeks at the site early on in the process, providing engineering perspective and helping the various teams get organized. After that visit, the client felt a lot more confident about how the shutdown was going to proceed."
The shutdown began in late May and by the end of the eight weeks, it was clear to everyone involved that it had been a success from a C&W Services planning perspective. In fact, we delivered 100% of the shutdown's goals within budget.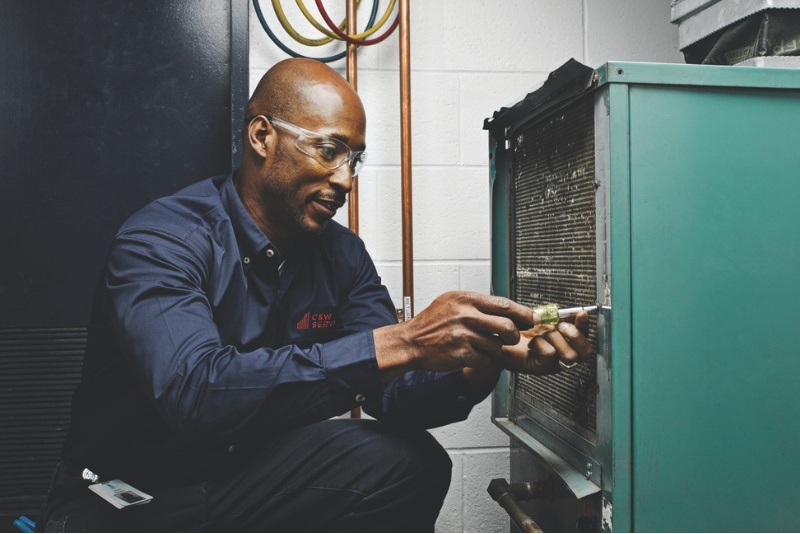 Who takes care of your facility?
With the number of recent innovations in the facilities field, it can be difficult to stay up to speed with best practices. Having a partner that can be a part of your on-site integrated solution is vital to maintaining operational success while implementing complex capital projects. That's why it's vital to know when to bring in a partner to assist with project management and capital coordination, as the right partner can save your company thousands of dollars. Here at C&W Services, we have the project management skills and necessary high-level resources to ensure that your projects are completed on time and with minimal disruption to your company's operations.
Let's connect about how our highly engaged team can help you.