Our partnership with the Tulsa School of Welding helps students get job offers right out of school.
We're always looking to recruit talented skilled tradespeople, and so we're excited about our new partnership with the Tulsa School of Welding, one of the nation's leading welding schools.
This partnership was spearheaded by Jay Wohlers, who is the welding supervisor for a major client site in Nebraska in addition to two other client sites in Texas.
"The partnership first started when he attended one of the school's on-campus job fairs," says Jay. "We started talking to the president of the college, to the director of training, to some of the teachers, and we all decided it would be beneficial for C&W Services to become involved in recruiting students as they approached graduation. We are now a regular presence at all on-campus job fairs and attend advisory board meetings."
"We're in a unique situation in the welding job market, as we can offer students stable permanent positions that include benefits and paid holidays," says Keri Kracl, Safety Coordinator. "A lot of the other positions in the area can't offer that. They're only offering short-term contracts."
We're excited about this local partnership and how it will help us identify and develop new welding talent. Check back in the future to see how this program develops.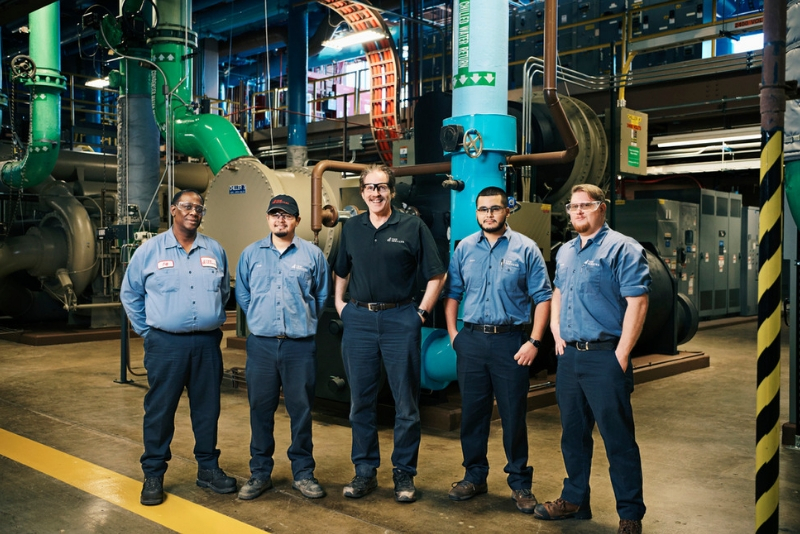 Who takes care of your facility?
This is one of many stories we have from the field that demonstrate how we're developing and empowering our people and defining a new status quo.
Get inspired and read more stories about how we're developing the next generation of facilities talent.
Let's connect about how our highly engaged team can help you.