By Ericka Westgard, Senior Director of Workforce Strategy
Introducing our newest team of all-stars.
With National Apprenticeship Week upon us, I couldn't be more thrilled to take this time to introduce our new C&W Services Apprentices. Read more about the background of our program, as we seek to tackle the skills gap facing the facilities industry, particularly in regard to Industrial Mechanics and Automated Systems Specialists and HVAC Technicians.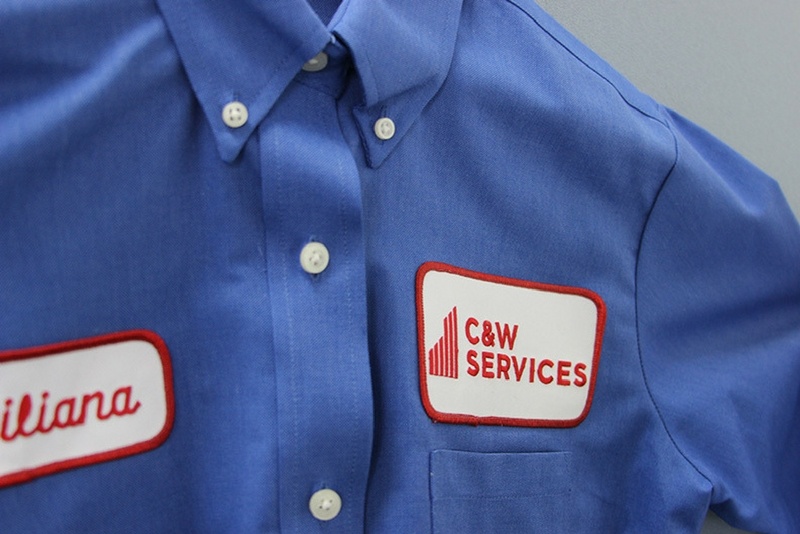 Eric, Jorge, Frank, Cleo, Jamie, and Manuel were selected from a large pool of applicants for our first officially registered apprenticeship program. Let me introduce these amazing apprentices:
Eric, The Peterson School, Boston
Eric is an internal hire who came to us with a desire to gain deeper knowledge in the HVAC field and to apply that knowledge to a real work environment. With a passion for motorcycles, Eric has been working in and around HVAC for 8 years, but this apprenticeship provides an opportunity for him to formalize his knowledge in commercial HVAC. He has worked with supply ordering and stocking, ductless system installs, and residential HVAC projects in the past for a local mechanical company in the greater Boston area.
Jorge, The Peterson School, Boston
A Lawrence, Massachusetts resident, Jorge sought a position in HVAC/R in which he could provide quality work, but also grow with a rich company culture. Jorge's experience runs deep, with 12 years of experience working at a local plant troubleshooting equipment, helping with set-ups and changeovers, and performing inspection and lubrication tasks. He also worked for about a year with high-grade espresso machines and commercial juice systems for a local repair shop. Now he seeks to pull all of this experience together with formal training that will help him move ahead in the facilities management industry.
Frank, Remington College, Dallas
Frank calls Dallas, Texas home. His work background includes customer service jobs; landscaping and groundskeeping work; and, most recently, six years working as a security officer for another facilities services company. Frank's entire work experience has been about caring for the spaces where people work, shop, play, and live, but now, with the formalized HVAC training offered through our apprenticeship, he can progress on a career path for high-demand HVAC technician work.
Cleo, Remington College, Dallas
Cleo is a problem-solver with excellent communication skills. His strong background in facilities will be enriched by the hands-on and curriculum-based training our apprenticeship program offers him. In previous jobs, Cleo has been a machine adjuster, customer service representative, conference room set-up tech, and has helped with light maintenance at various grounds and facilities. He brings a passion for preventative maintenance, and coupled with his interesting in mentoring, we see a bright future ahead for Cleo.
Jaime Llantada, IBT, San Francisco
With a background as an industrial electrician, Jamie is always looking to improve his HVAC skills. He's a hard worker who has experience installing MCC cabinets, lighting fixtures, and refresh panel breakers. With the formalized HVAC training offered through our apprenticeship program, he can build on that experience and take the next steps in his career in facilities management. He hopes to reach, what he calls, "The Silicon Valley standard" when it comes to skilled workers, and we're confident that with our training, he—ll be able to reach that goal.
Manuel Zarate, Laney College, San Francisco
Whether it be working on dry wall or cars about to be displayed on a showroom floor, Manuel takes pride in the details. He—ll go above and beyond to make sure that all safety precautions are followed and that a job is completed on time, and make sure the proper paperwork is logged on his projects. He also enjoys learning new things, and he's excited to start on a fulfilling career path in facilities management.